Paeans: Brief Book Reviews
Anne Drolet
This issue's Paeans column focuses on insights into often unattainable cultures. The books range in copyright dates, but all of them add perspectives that have not completely been given their due attention.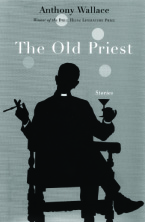 With My Own Eyes: a Lakota Woman Tells Her People's History by Susan Bordeaux Bettelyoun and Josephine Waggoner, edited by Emily Levine, 199p, Nebraska, 1999, paper $17.95 • The history of the Lakota people, like most histories of indigenous people, comes in many versions and most of those are fraught with incorrect translations through different languages, perspectives, and biases. In With My Own Eyes, Emily Levine finely and carefully edits a set of 1930s manuscripts written by Susan Bettelyoun (1857-1945) and Josephine Waggoner (1872-1943), two Lakota "mixed blood" women intent on recording a history that they saw vanishing into assimilation. This collaboration between two women who spoke the same language makes it unique amongst similar "as told to" texts of the time, and the perspective captured is one that rarely found such a faithful rendering of oral style and description of events.
But this set of manuscripts written by Waggoner of history and stories told by Bettelyoun also represents the challenges met by indigenous people who tried to put their point of view into the dominant history. Levine's edited version is important and keenly interesting as it not only presents the original voices and form but adds in an introduction, appendices, and index that give the stories a vital context of the manuscripts' early 20th century publishing challenges.
Bettelyoun and Waggoner's collection mixes story, memoir and history in a non-linear repetitive oral nature. For anyone, then, who is interested in Lakota and Plains native literature, or in the construction of written history and the defining and reshaping of the voices of the margins, this book is a must read. 
The Old Priest: Stories by Anthony Wallace, 171p, Pittsburgh Press, 2013, cloth  $24.95 • Anthony Wallace's stories resonate with a strong narrative voice. They are melancholy stories whose oral nature juxtaposes adjectives and metaphors to create a haunting imagery. Revelations come slowly, and Wallace's style uses repetition of plot details that seem to be reaching for accuracy. Even with their somberness, it's difficult to read these stories and not be caught into the storyteller's spell.
Most of the stories, told in first person, begin with a brief introduction of a character or incident that guides the narrator's descriptions of unraveling lives. Wallace's narrators, though, don't direct the different stories' character interactions. These stories conjure an aimless culture, with the narrator being both the collector of, and the actor in, a culture of dying, of dead ends and frustration. These are characters who live lost lives reflected in themes of gambling dealers and questionable sexual relationships. Yet while there hangs a heavy pall of pointlessness over the events, these stories engage the reader with an evolving sense that the outcome will be a movement onwards, that the worst of the depression finds entropic balance with a small sense of hope in "next time." 
In the midst of these stories of potential futility, it is Wallace's crafting of beautiful language to balance emotions and complex levels of development that keeps the reader from also losing hope. Long after finishing the collection, these stories sit and haunt the thoughts of the reader, reliving that sense of "maybe this time" that lives in us all. 
Girls of Riyadh by Rajaa Alsanea, translated by Rajaa Alsanea and Marilyn Booth, 286p, Penguin, 2007, paper $13.81 • Rajaa Alsanea's novel about four young women from wealthy families living in present day Saudi Arabia allows readers to listen in on women unafraid to talk of taboo topics. Think of Candace Bushnell's Sex in the City set in Saudi Arabia. The four women—Sadeem, Gamrah, Lamees, and Michelle—move between rejection of the restrictive society of Riyadh for the freedom of the West, and embracing the familiarity of Saudi life as opposed to the alienation of emigrant life. 
The book structures the chapters around an anonymous narrator's email postings on a Yahoo group account followed by the stories, told in third person, that explain the short, sometimes cryptic, email subject lines. The novel also mixes different types of writing, from the narrator's messages filled with Qu'ran sayings and Arab poetry to listings of different conversations to text language defining the chat sessions between the different characters and male on-line suitors. 
As the book progresses, the narrator's email postings cite the increasingly controversial responses to the different stories' topics—a controversy which also rose around the Saudi society's responses to Alsanea's book itself. Alsanea mentions in her author's note that she never expected her novel to be translated into any other languages, in part because she couldn't imagine people of any other culture accepting alternative perspectives to the stereotypes of Saudi Arabia as the land of harems and terrorists. Yet this admittedly chick-lit novel truly offers a wonderful version of a universal story: one of women encountering love and romance, challenging stereotypes, and finding ways to define themselves as individuals within social limitations. A fun read that looks into a world not often shown outside the Saudi kingdom.