300.2 Spring Issue 2015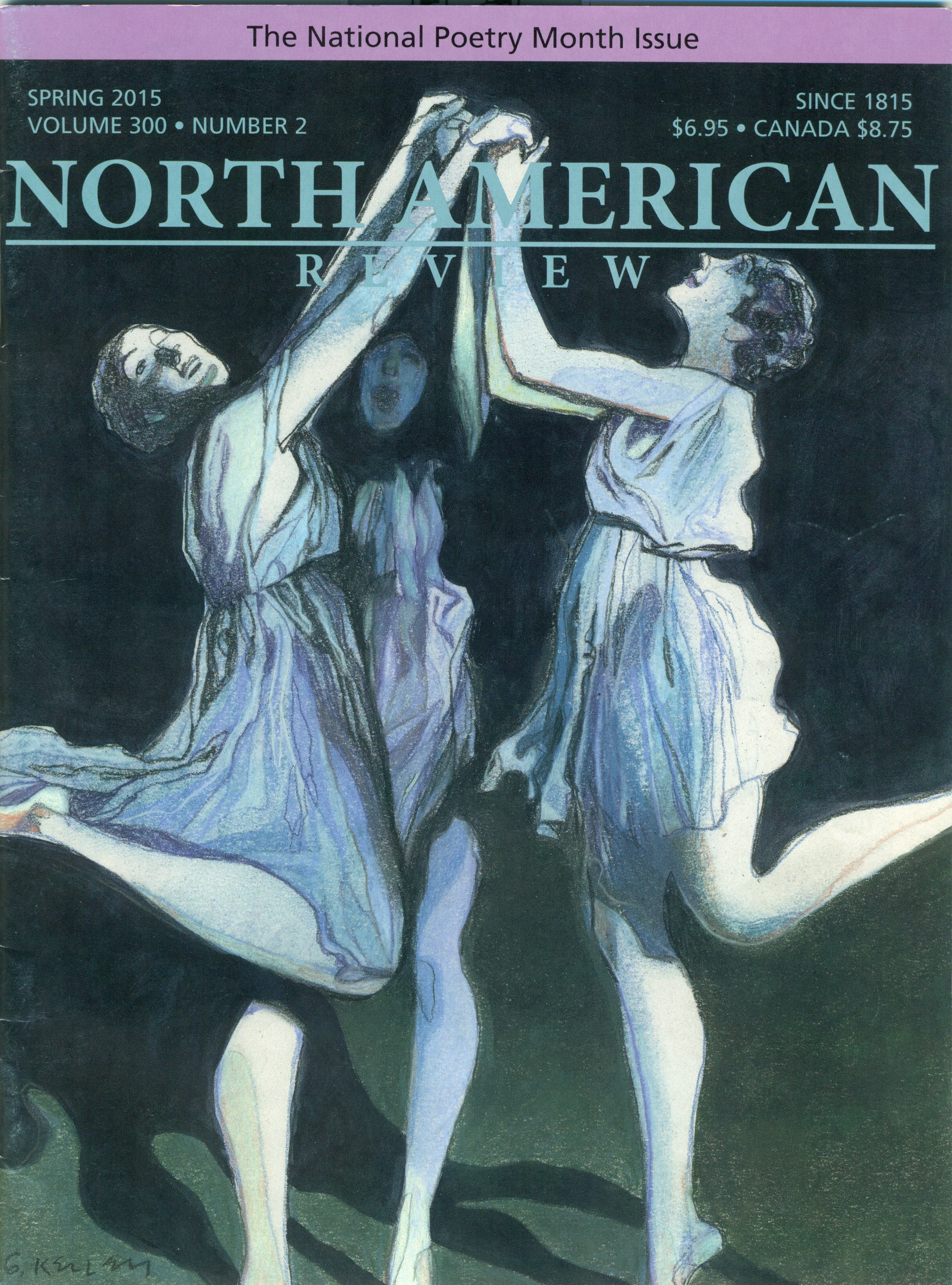 As we do in each year's second issue, we honor Asian Pacific American Heritage Month by publishing Asian Americans: Catherine Byun, Sharon Hashimoto, Karen An-hwei Lee, Jennifer Santos Madriaga, and Kevin Phan. Also this issue's Synecdoche column reviews books by Filipino American poets Barbara Jean Reyes and Luisa A. Igloria.
This issue also features English translations of six Chinese poems and concludes with a Past Perfect column on Chinese translation by Stephen Haven.
Buenos Aires • Brady Richards
Nothing Is Always the Same • Brian Fitch
Lakeside Hollow • Bridget Bentz Sizer
The Boxing Day Wave • Amanda Morris
A Paper Trail • Caroline Sutton
The Persistence of Poetry [Past Perfect] • Stephen Haven
3
4
4
5
5
5
6
6
7
8
8
9
10
10
11
11
12
13
16
16
16
17
17
17
22
22
23
23
24
24
32
33
33
34
34
37
38
38
Aleister Crowley Lipogram • Michael Kriesel
Atelier • Mai Schwartz
Dead Hummingbird • Frank Piano
Man in Flower • Brian Patrick Heston
Invocation • L. J. Morin
Lost Boys of the Upper Great Plains • Joe Wilkins
Our Baby Is a Sesame Seed • Nathan Renie
Pslam 2014 • Raphael Dagold
The Song Asked If My Ears Were on Straight • Susan Firer
Translator • Alex Vartan Gubbins
I don't imagine embracing my father, • Diane Seuss
Hidden Cities • Liz Glodek
To Erlinda: Fifty Years Later • Sharon Hashimoto
Big Hair • Holly Karapetkova
Cold Rock (MKE Remix) • Christine Holm
Brief History of Midwestern Civilization • Jeff Gundy
The Archeology of Music • Tobias Wray
Paper or Plastic • Cathryn Cofell
I Take a Break From Scoring the SAT • Karen Craigo
Advice to My Daughter, a Sonnet • John Guzlowski
A Day in the Life • Robert Nazarene
4 Epistles to Mother Earth (Pt. 4)—Hummingbirds • Kevin Phan
Café Whispers • Lisa J. Cihlar
Notes to my Mormon Grandmother • Marianne Kunkel
Let Me Accept This Life • Lan Lan / Tr. Stephen Haven and Li Yongyi
Loss • Lan Lan / Tr. Stephen Haven and Li Yongyi
Twilight • Yang Jian / Tr. Stephen Haven and Li Yongyi
Dusk • Yang Jian / Tr. Stephen Haven and Li Yongyi
Trees Grow Lively on Snowy Fields • Mo Fei / Tr. Stephen Haven and Li Yongyi
Where Youth Is Not, You Begin • Mo Fei / Tr. Stephen Haven and Li Yongyi
I Heard They Were Queer for One Another • Bradford Tice
Spandex • Tim Krcmarik
Sandhog • Nick Kolakowski
Mycene v the Transcendent I • Metta Sáma
Althea • Maceo J. Whitaker
My first heartbreak • Bridgette Bates
A Short Autobiography of Perfume • Karen An-hwei Lee
Cleveland, I do not love you • Jennifer Santos Madriaga
FIND US:
North American Review
1200 West 23rd Street
Cedar Falls, IA 50614
CONTACT US:
Phone: 319-273-6455
Email: nar@uni.edu