300.3 Summer Issue 2015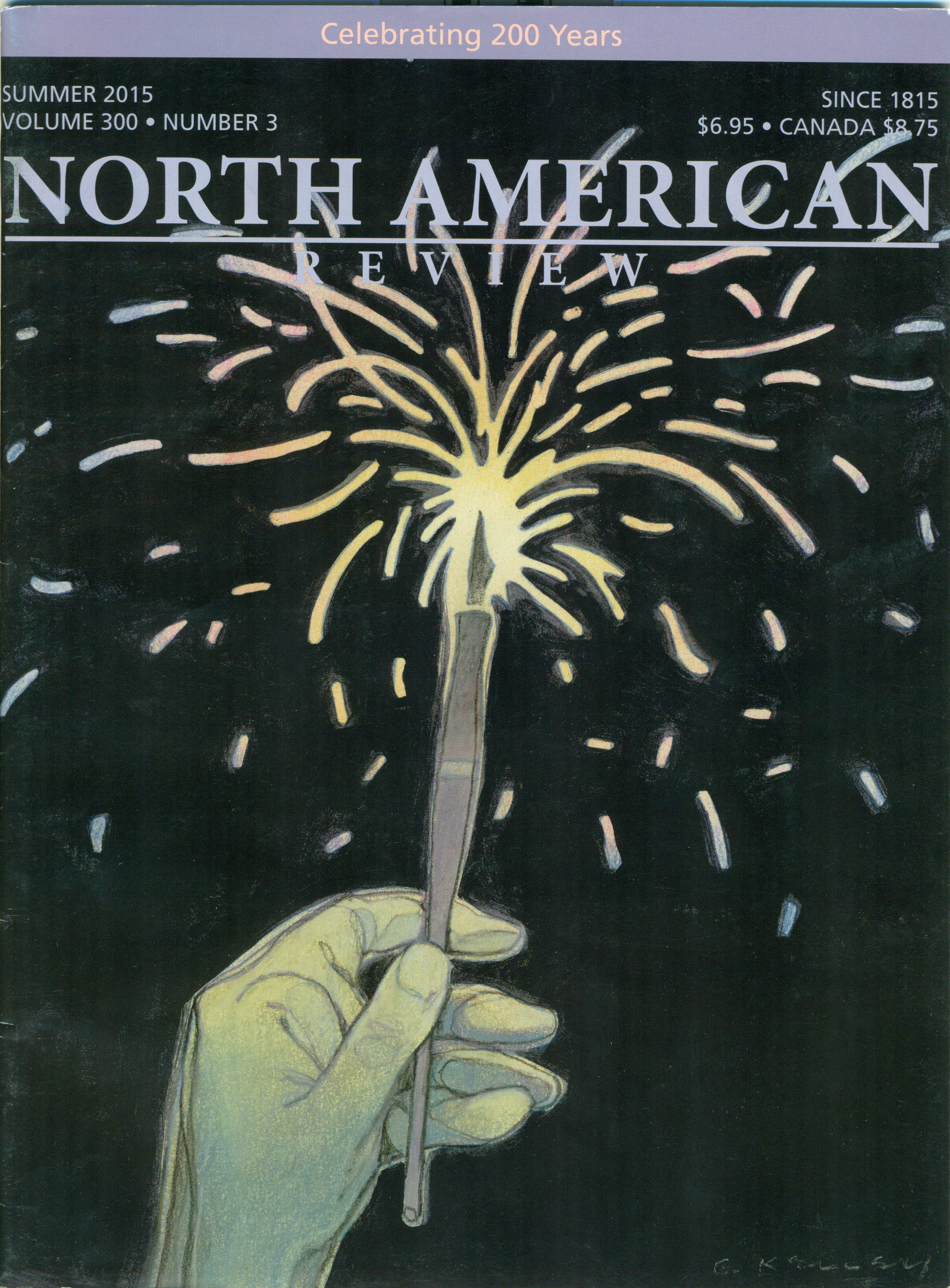 This issue is our very first in the nar's 201st year. As you may know, we have been celebrating our bicentennial all 2015. Back in our 1915 Centenary Issue, editor George Harvey greeted us from the past with a gentle reminder to accept the nar's legacies and "pass them on, please" to the future nar editors of 2115. You can trace the history of the US by reading the pages of thenar: 11 presidents have appeared in the magazine; 16 Poet Laureates, including the current laureate Charles Wright; such powerhouse writers as John Steinbeck, Flannery O'Connor, Leo Tolstoy, W. B. Yeats, Émile Zola, Maxine Hong Kingston, Louise Erdrich, Rita Dove, and Alberto Ríos; and political figures/thinkers such as Frederick Douglass, Eleanor Roosevelt, and Eldridge Cleaver. Deeply aware of these legacies, we pass on our own greetings to future NAR editors.
As we do in each third issue we honor Hispanic Heritage Month with Eduardo C. Corral guest editing a section of emerging Canadian poets, Jesse Lee Kercheval's translation of her own Spanish poem into English, artist Vlad Alvarez, photographer Frank Espada, and Synecdoche reviews of Latino poets.
First Husband • Michelle Cacho-Negrete
9
21
21
21
22
22
22
23
23
24
25
26
34
39
39
45
46
46
47
47
Initiations • Lauren Schmidt
Guidelines For Survival • Henry Finch
Father and Son • Chris Haug
Moving Late at Night • Miles Waggener
Emerging Canadian Poets • Guest edited by Eduardo C. Corral and Jim Johnstone
Host • Ben Ladouceur
Misery Index • Ben Ladouceur
Deliverable • Ian Williams
Actionable • Ian Williams
Barbaric Yawp Big Noise Blues • Martín Espada
Mad Love • Martín Espada
How We Could Have Lived or Died This Way • Martín Espada
The Murder Weapon • Eric Paul Shaffer
After the Ansel Adams Exhibit • Mariahadessa Ekere Tallie
Binary • Lauren Hilger
Evening • Jody Bolz
En el boliche Kalima / In The Bar Kalima • Jesse Lee Kercheval
We Don't Die • Ephraim Scott Sommers
My Friend, the Old Sailor • Brian Swann
Picture of an Indian Girl, Chiapas • Peter Ludwin
FIND US:
North American Review
1200 West 23rd Street
Cedar Falls, IA 50614
CONTACT US:
Phone: 319-273-6455
Email: nar@uni.edu