The North American Review wishes everyone a HAPPY HALLOWEEN!
The North American Review wishes everyone a HAPPY HALLOWEEN!

Our Halloween blog features a poem in light of our James Hearst Poetry Prize Contest called "Maria Callas' Tapeworm" from issue 300.4, Fall 2015 by Frank Paino.
It's a must read.

Maria Callas' Tapeworm
For Dan Hoyt
She loves
the way he comes
in the sweet tang
of blood & raw flesh,
how he coils inside her—
the way he never says
Enough.
She feels him glide
down her throat,
sanguine & slick as
pleasure.
He kisses her belly-deep,
swallows her sins,
tucks in her waist
like a hard-boned
corset, polishes her eyes
with fever. He tightens
a fist inside her like a
miscarried child.
He is the ravenous
secret she keeps,
the one who chisels her
skin closer to bone &
buffs it to a pregnant
glow…
though she knows
that light is false as
the moon's—
though she knows
some day he will
waste her
with his desire.
Some day
he will swallow her
whole.
By Frank Paino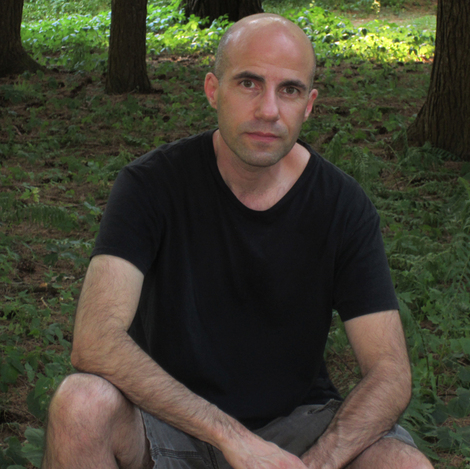 Frank Paino has poems upcoming in Crab Orchard Review. He recently completed work on his third manuscript, Swallow. Frank's first two volumes of poetry were published by Cleveland State University Press: The Rapture of Matter (1991) and Out of Eden (1997). He has received a number of awards for his work, including a 2016 Individual Excellence Award from The Ohio Arts Council, a Pushcart Prize and The Cleveland Arts Prize in Literature. He is featured once again in issue 300.4, Fall 2015. 
---
Anthony Ventura is an award winning Illustrator from Canada whose work has appeared worldwide in various publications, advertising and multi-media. Some Clients have included Playboy, Rolling Stone, Doritos, ESPN Xgames, Phoenix Magazine, Time Magazine (Asia), Seven Stories Press, SPIN magazine, Miami New Times, North American Review etc...
FIND US:
North American Review
1200 West 23rd Street
Cedar Falls, IA 50613
CONTACT US:
Phone: 319-273-6455
Email: nar@uni.edu