Contest Information
All winners and finalists will be published in the Spring 2019 issue.
First Prize: $1000
Second Prize: $100
Third Prize: $50
2019 Hearst Judge:
Dana Levin

Deadline: October 31st, 2018
Entry fee: $23.00
All entry fees include a one-year subscription. This year, all submissions to the James Hearst Poetry Prize will be handled through our online submission system.
If you are unable to upload your submission, please call us at 319-273-3026 for other entry options.
Rules: You may enter up to five poems in one file. No names on manuscripts, please. Your poems will be "read blind." Simultaneous submission to other journals or competitions is not allowed.
If you wish to receive the list of winners, please state this in your cover letter and be sure to supply an email address. Winners will also be announced in writers' trade magazines and on this website.
Tips: We have noticed that long poems rarely do well—too much can go wrong in a large space. Poems that have reached the finalist stage in our competition in the past are typically one to two pages (often much shorter). Winning poems always balance interesting subject matter and consummate poetic craft. We value both free verse and formal poems in rhyme and meter—both open and closed forms.
Questions? email nar@uni.edu • phone 319-273-6455 • fax 319-273-4326
Congratulations to our 2018 James Hearst winners!
---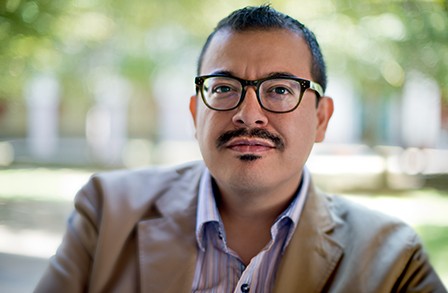 Judge: Eduardo C. Corral
The 2018 Hearst Prize winners were published in issue 302.2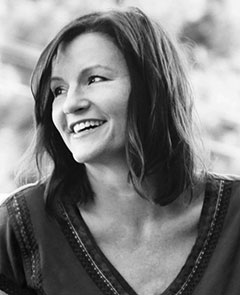 First Place: Karen Harryman,
"To The Butcher's Son"
Runner-up: Natasha Dennerstein,
"Aspic Lipstick Fabric District Prayer"
Runner-up: Greg Larson,
"Plague"
Finalists:
Jonathan Anderson, "At the Edge of the Meadow"
Robin Chapman, "The Poet's House"
Elizabeth Levitski, "Dead Popple with Crow"
Erica Fabri, "Not a Beautiful Poem"
Sascha Feinstein, "Way Out West"
Gabriela Garcia, "To My Nine Estranged Cousins in the Southern Hemisphere"
Amanda Gomez, "Do You Ever Write Translations"
Robert Kohen, "Huanglong"
Elizabeth de Leon Barrera, "The Funeral State"
Denise Lichtig, "Solitude"
Katie Pryor, "An Open Call to Single-Daughters of Single-Mothers"
Robin Richstone, "The Christmas Story"
Sage, "Horoscope for the Month of Wet Feet"
Jacqueline Winter Thomas, "Hypnagogia"
Tobias Wray, "The Hunter to His Son"
Maja Zmyslowski, "The Children We Didn't Have"
Dylan Weir, "The Committee Speaks of Language"