Contest Information
All winners and finalists will be published in the Spring 2018 issue.
First Prize: $1000
Second Prize: $100
Third Prize: $50
2018 Hearst Judge:
Eduardo C. Corral

Deadline: October 31st, 2017
Entry fee: $20.00
All entry fees include a one-year subscription. This year, all submissions to the James Hearst Poetry Prize will be handled through our online submission system.
If you are unable to upload your submission, please call us at 319-273-3026 for other entry options.
Rules: You may enter up to five poems in one file. No names on manuscripts, please. Your poems will be "read blind." Simultaneous submission to other journals or competitions is not allowed.
If you wish to receive the list of winners, please state this in your cover letter and be sure to supply an email address. Winners will also be announced in writers' trade magazines and on this website.
Tips: We have noticed that long poems rarely do well—too much can go wrong in a large space. Poems that have reached the finalist stage in our competition in the past are typically one to two pages (often much shorter). Winning poems always balance interesting subject matter and consummate poetic craft. We value both free verse and formal poems in rhyme and meter—both open and closed forms.
Questions? email nar@uni.edu • phone 319-273-6455 • fax 319-273-4326
Congratulations to our 2017 James Hearst winners!
---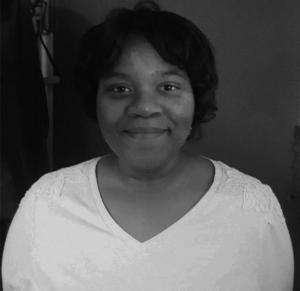 First Place: Jordan Franklin, "Black Boy"
Second Place: James Crews, "Visitation on a Red Line Train"
Third Place: Christa Romanosky, "Back in Captivity"
Honorable Mention: Erika Brumett, "Cunnilingus"
Honorable Mention: Sheila Sanderson, "My Love Is to Me as Water in the Desert"
Honorable Mention: Leonard Kress, "Strike"
Finalists:
CR Callahan, "When God Wore Seersucker"
Nick Bertelson, "Instead"
Jennifer Militello, "Geographic Tongue"
Susanna Lang, "I, Beast"
John Hodgen, "Time Was"
Carlos Andrés Gómez, "There were Two Unanswered Voice Mails from You"
Vicky Santiesteban, "Ways to Kill a Bird"
Jenny Burkholder, "Reincarnation"
Rochelle Hurt, "Ponytail Ode"
Mark Wagenaar, "Is There Anything on Your Person that can be Used as a Weapon?"
Meghann Plunkett, "Infestation"