Submission ends December 1st, 2018
---
Spring 2019 will mark the North American Review's 50th year at the University of Northern Iowa.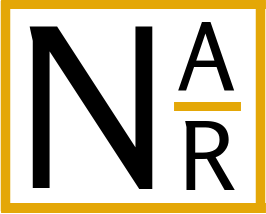 To celebrate this milestone, the magazine will host a writing conference, April 19-21, 2019, on the UNI campus in Cedar Falls, Iowa. Writers, teachers, and scholars from all around the country will be invited to share their work, and participate in generative writing workshops led by one of our prominent featured writers. The conference will be launched with a keynote reading by NAR Contributing Editor Terry Tempest Williams, whose influential book The Open Space of Democracy serves as the focus for the Spring 2019 issue of the NAR.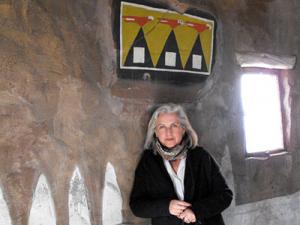 Terry Tempest Williams is an American author. Williams' writing is influenced by Mormon culture and the beautiful landscaping of her home state, Utah. Her work consists of ecology, wilderness preservation, women's health, and exploring human relationships between culture and nature. Terry Tempest Williams became a author in 1984 when she published her first book, The Secret Language of Snow. In 1991, Williams' memoir, Refuge: An Unnatural History of Family and Place was published. Refuge: An Unnatural History of Family and Place explores her complicated relationship to Mormonism, and her mother's diagnosis with ovarian cancer along with the heart wrenching flood of the Bear River Migratory Bird Refuge, a special place to Williams. Terry Tempest Williams has published many books: Refuge: An Unnatural History of Family and Place; An Unspoken Hunger: Stories from the Field;Desert Quartet; Leap; Red: Passion and Patience in the Desert; The Open Space of Democracy; and Finding Beauty in a Broken World. (Read Williams's three essays here: "Commencement," "Engagement," and "Ground Truthing.")
Williams is a well awarded author, she received the highest honor given to an American citizen, the Robert Marshall Award. Williams has also received awards such as the Distinguished Achievement Award from Western American Literature Association, the Wallace Stegner Award and the Community of Christ International Peace Award.  Not only is she an author, Williams has testified about women's health issues to Congress, and has been invited to the White House. She is a naturalist, and she is an advocate for freedom of speech, environmental issues and social issues. 
Terry Tempest Williams reading - The Open Space of Democracy 
---
Special thank you to the National Endowment for the Humanities for your donation and contribution to our conference!