Translator's Note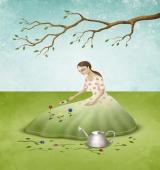 ​Emötoma in Spanish sounds like something in between hemotoma and the cancer of emote; thus, I have translated it as (H)emötoma. Before my diagnosis of cancer, I had fallen in love with Minerva Reynosa's playful language and exuberance, so after my confrontation with cancer, (H)emötoma boosted my will to live. The surprising juxtapositions and sonorous drive reflected my conflict between euphony and cacophony. The amalgamated imagery told me a story but fragmented the narrative. The literary allusions both comforted me and challenged me. The dieresis in (H)emötoma is a mutation of a diaretic, as if the Spanish had become Germanized; the tugging between familiarity and foreignness permeated my existence. Reynosa's use of the verbivocovisual senses underscores synesthesia but innovates perception with this decolonizing method.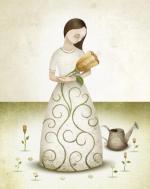 To be practical, I attended the translation workshop World to World, Mundo a Mundo, yet the essence of my translation comes from dialogue with Reynosa. For two years, I periodically visited Mexico to troubleshoot the translations. I read the neobarogue authors Reynosa recommended for transtextuality. In general, doubt compelled me to look up most expressions in dictionaries, and thesauruses help me match phonetic nuances. Nevertheless, I sometimes compensated by interpreting Latinate sound patterns and transforming them into Anglo-Saxon preferences. For example, I attempted to keep rhythm like the Spanish but used word lengths pleasing to the English language.
The collection herein comprises the climax of (H)emötoma. Through contrast the female speaker of the poetry undergoes what's "unforeseen" by design—the combination of repetition, cohesion, and variance adrenalizes the reader, or so I hope.
FIND US:
North American Review
1200 West 23rd Street
Cedar Falls, IA 50613
CONTACT US:
Phone: 319-273-6455
Email: nar@uni.edu