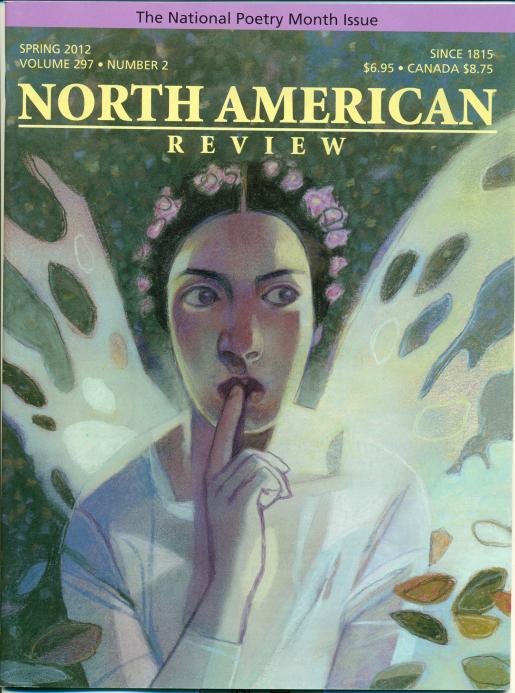 Buy this Issue
Read this Issue
Never miss
a thing.
Subscribe
today.
We publish all 
forms of creativity.  
We like stories that start quickly 
and have a strong narrative.
We appreciate when an essay 
moves beyond the personal to 
tell us something new about 
the world.

Subscribe
Want to go on a scavenger hunt? Of course, it will be a poetry-themed scavenger hunt because this is our annual poetry issue. Okay, here goes. Find: (1) a double abecedarian; (2) a very loose villanelle; (3) a Clarian sonnet; (4) a poem about Emmett Till; (5) paired poems emulating Richard Hugo's letter-and-dream pattern; (6) a multiple-choice exam; (7) an epistolary poem; and (8) a poetry-book giveaway. Also we're proud to publish this year's winners, honorable mentions, and finalists in our Hearst Poetry Prize, and also note that the first place winner is a person of color. As always, we celebrate Asian Pacific American Heritage Month with poems by Angel Fugimoto-Meagh, Ira Sukrungruang, and Jane Wong, as well as notices of Asian American DVDs and books in our review columns.
We always have difficulty getting writers to send us funny work. This issue, we're lucky to have a humorous poem spoken by King Kong, another about stopping to pee at the Walt Whitman Service Center, a tongue-in-cheek "personality test," and an irreverent catalogue poem containing the line, "Kangaroos without the hop. Vesuvius without its top."
This issue's fiction looks at the schism between perception and reality, memory and the possibly imagined. David Harris Ebenbach's "The Escape Artist" centers in part on the generational conflict between mother and son. It is a story with a wonderfully comic undertone. Mark Beaver's "The Taj" captures the grit and dreams of working class life.
ART
Cover   Emily [pastel] • Gary Kelly 
14   Untitled [digital collage] • Marty Gotera
21   Untitled [pen and ink] • Jared Rogness
25   Untitled [pen and ink] • Joanna Barnum
29   Untitled [pen and ink] • Jess Fink
FICTION
14   The Taj • Mark Beaver
21   The Lucky • Gabriel Necochea
25   The Escape Artist • David Harris Ebenbach
29   Blue Chalk • Peter Stine
NONFICTION
31   Night Ride • Jean Harper
33   What Happens: Only You Know the Magic Words to Make it Possible • Emily Stone
POETRY
3   Mississippi Pastoral • Ansel Elkins
4   Gratitude for an Autistic Son • Rebecca Foust
4   King Kong Explains Himself at His 25th High School Reunion • Michael Derrick Hudson
5   Washington Square Park • Angelo Nikolopoulos
5   On the New Jersey Turnpike, I Stopped to Pee at the Walt Whitman Service Center near Camden • Harry Waitzman
6   All of the Above • Jack Cooper
7   Epistemology • Scott Lowery
7   A History of Crocuses • Arthur McMaster
8   Rutabaga • Susan Elbe
8   Lizard Mother • Angel Fujimoto-Meagh
9   The Transit of Venus • Robin Shectman Richstone
9   Toward a Midwest Tongue • Mark Wagenaar
10   The Transmigration of Soul • John Kearns
11   Don't Have a Cow • Charles Cessna
12   An African American Step Show • Alexandra Pajak
12   Moon Seen Through a Telescope • Hope Coulter
13   The War Reporter Paul Watson Hears the Voice • Dan O'Brien
18   A Sleepwalk Waltzer Like You • John Rybicki
18   Around Here • Steve Langan
19   Attic • Ann Hudson
19   Mortuus Lingua • Karen Carissimo
20   The Ladder to the Attic • K. Griffith
20   At the Corner of Broadway and 105th • Neil Shepard
22   The Last Alchemist • Michael Kriesel
22   Perspective • Todd Davis
22   Epistemology • James Wooden
23   Coppélia in the Metropolis • Jay Rogoff
23   Having Been Outside the Body • Sandy Longhorn
24   Petite poupée sur commande • Leslie Adrienne Miller
24   Without • Jeff Tigchelaar
30   Cultivar • Damon McLaughlin
30   Sound Picture • Jody Bolz
32   He Raptured Them on a Sunday at the Gospel Church • Thomas Courtney Vance
32   Holy Week • R. A. Pavoldi
39   Letter to Mazzeo from Syracuse • Ira Sukrungruang
39   During a Nap I Meet Richard Hugo • Ira Sukrungruang
REVIEWS
40   The American Century, the New Middle Class, and the Resurgence of the American Essay • Natalia Rachel Singer
43   Paeans: Brief Book Reviews • Anne M. Drolet
44   Crosscuts: Brief DVD Reviews • Grant Tracey
45   Synecdoche: Brief Book Reviews • Vince Gotera
48   Countdown to Tomorrow [Past Perfect] • Jim Donahue
MISCELLANY
2   From the Editors • NAR Staffers Out in the World
46   Contributors