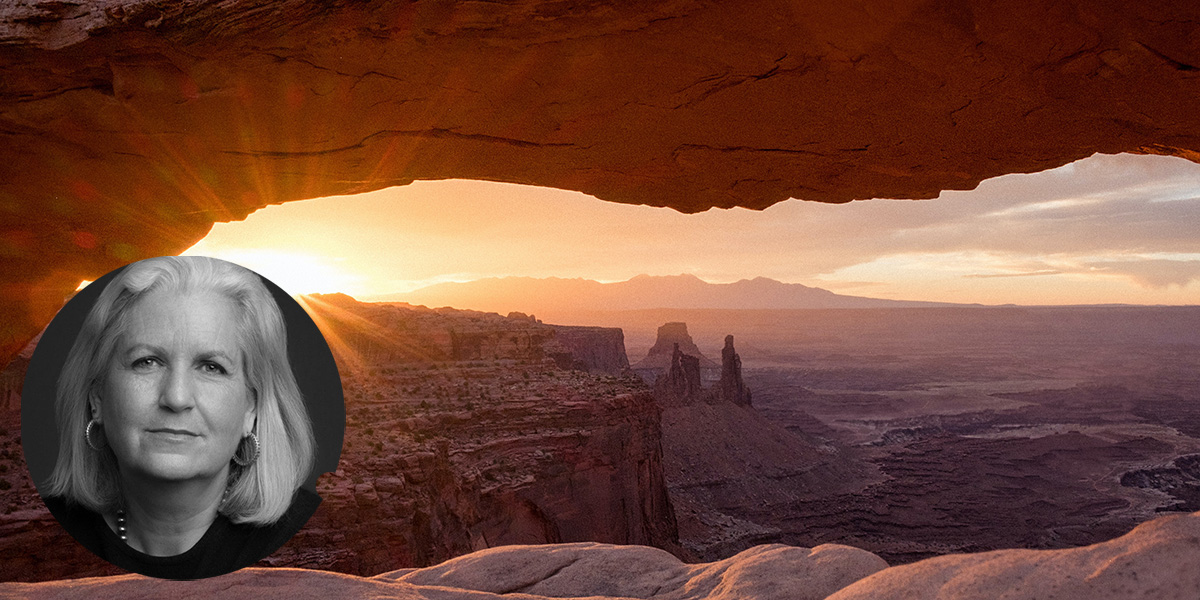 The Terry Tempest Williams Prize
The Terry Tempest Williams Prize is intended to recognize the finest essay writing. We welcome all work painted with creative nonfiction's broad brush: the lyric essay, the hermit crab essay, the braided essay, the memoir, the personal essay, literary journalism, and everything in between. Food essays, travel writing, nature essays, sports writing, and literary criticism will also be considered but should have a personal component. Williams is known for her environmental writing, but please do not feel limited to this topic. The Williams Prize welcomes previously unpublished nonfiction on any subject so long as it is well executed. The winning entry, runner-up, and any honorable mentions will be offered publication in the North American Review's fall issue. Additional finalists and semifinalists may be offered for publication.
2024 Contest information
Open for submission: January 1, 2024. 
Deadline: April 1, 2024
First Prize: $1,000
Length limit: 500 – 10,000 words
Judge: Toni Jensen
The judging process
To maintain anonymity, your piece will be assigned a log number in place of identifying information by a student worker who is not reading for the prize.
All submissions are read by the contest coordinator as well as by fifteen or more North American Review contest readers, most of whom are undergraduate or graduate students at UNI. They select a slate of semifinalists, then finalists, from this submission pool. All finalists are sent to the prize judge.
Our prize judge selects a winner and runner-up from the slate of finalists. All finalists and semifinalists will be listed in the magazine and on Open Space.
The contest coordinator may offer publication—in a future issue of North American Review and/or on Open Space—to notable essays.
Regular nonfiction submissions will be closed while our Terry Tempest Williams Prize for Creative Nonfiction is open. The CNF prize will remain open until April 1st. We are open to regular CNF submissions from April 2 to November 30 and are closed in the month of December.
Manuscript preparation
All contact information should be entered in your cover letter. No names, addresses, or other identifying information should appear on manuscripts, please.
Please include the title and word count for the piece on the first page of your manuscript.
If possible, please submit your manuscript as a Word document (preferred) or PDF.
Work previously published online or in print is not eligible for submission.
Frequently asked questions
You may submit as many pieces of creative nonfiction as you wish, but each essay must be accompanied by its own submission fee. All entry fees include a copy of the Fall Issue in which the winners appear.
Results will be announced in May.  The winner will be published in the Fall Issue. 
Simultaneous submission to other journals or competitions is allowed, but please withdraw your work immediately if it is accepted elsewhere.
You may submit memoir excerpts so long as they stand alone as a complete essay with beginning, middle, and end.
We accept flash nonfiction as well as longer works up to 10,000 words. That said, most of our finalists and winners have had word counts in the 2,500 – 6,500 range.
We love experimental nonfiction; however, if publishing your piece would require unusual formatting, please include a brief explanation of your layout preferences on the first page of your manuscript. Unusual formatting will not affect your consideration for the prize, but it may necessitate publication online rather than in print.

Current University of Northern Iowa students are not eligible to submit.

Friends of the guest judge and the contest coordinator are not eligible to submit.
Past winners