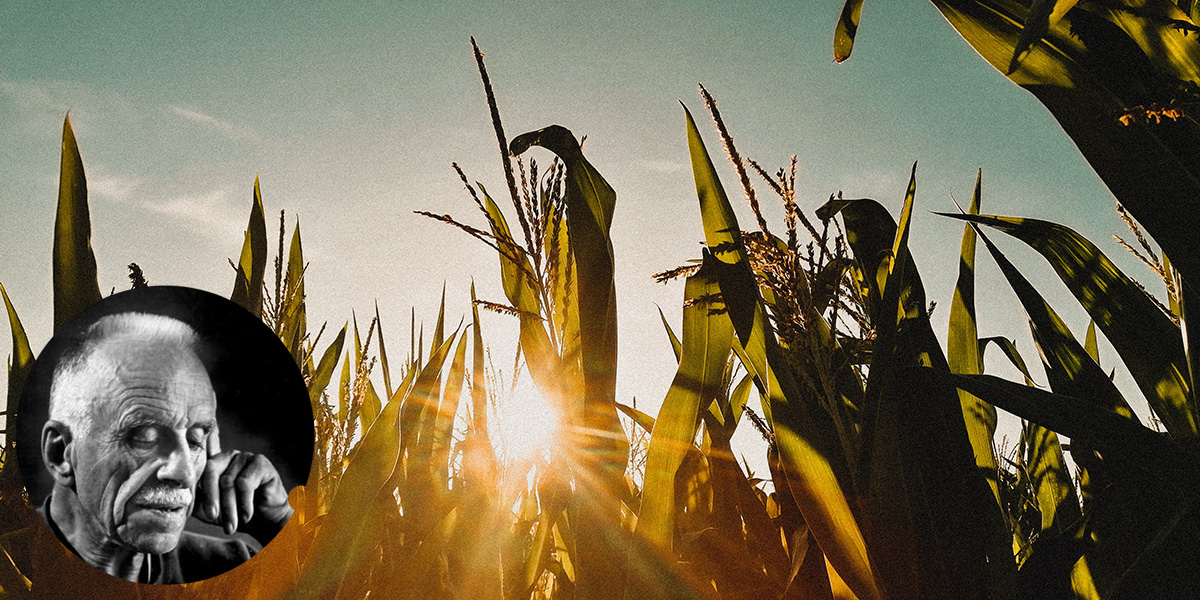 The James Hearst Poetry Prize
The James Hearst Poetry Prize is a competition intended to recognize the finest poetry. We welcome all forms of poetry and up to five poem entries per submission. The Hearst Prize welcomes previously unpublished poems as long as they are well executed. James Hearst wrote like he farmed, with an eye for clean fields and straight fences. A writing professor at the University of Northern Iowa for four decades, he also served as a contributing editor and guiding light for the North American Review. The Complete Poetry of James Hearst was published in 2001 by the University of Iowa Press. The winning entry, runner-up, and any honorable mentions will be offered publication in the North American Review's fall issue. Additional finalists and semifinalists may be offered for publication.
2024 Contest information
Open for submission: August 1, 2023
Deadline: November 1, 2023
Entry fee: $23.00
First Prize: $1000
Judge: Diane Seuss
The judging process
All submissions to the James Hearst Poetry Prize will be handled through our online submission system.
You may enter up to five poems in one file.
No names on manuscripts, please. Your poems will be "read blind."
Simultaneous submission to other journals or competitions is allowed with notice should your poems be accepted elsewhere.
Work previously published online or in print is not eligible for submission.
Winners will also be announced on this website and authors will be notified by a message in Submittable.
All submissions are read by the contest coordinator as well as by fifteen or more North American Review contest readers, most of whom are undergraduate or graduate students at UNI. They select a slate of semifinalists, then finalists, from this submission pool. All finalists are sent to the prize judge.
Our prize judge selects a winner and runner-up from the slate of finalists. All finalists and semifinalists will be listed in the magazine and on Open Space.
The contest coordinator may offer publication—in a future issue of North American Review or on Open Space—to notable poems.
Regular poetry submissions will be closed while our James Hearst Poetry Prize is open. The poetry prize will remain open until November 1st. We are open to regular poetry submissions from November 2 – May 1 and are closed in the months of May, June, and July.
Manuscript preparation
All contact information should be entered in your cover letter. No names, addresses, or other identifying information should appear on manuscripts, please.
If possible, please submit your manuscript as a Word document (preferred) or PDF.
Frequently asked questions
We have noticed that long poems rarely do well—too much can go wrong in a large space. Poems that have reached the finalist stage in our competition in the past are typically one to two pages (often much shorter).

Winning poems always balance interesting subject matter and consummate poetic craft. We value both free verse and formal poems in rhyme and meter—both open and closed forms.

Winner and finalists will be published in the Spring issue.

All entry fees include a copy of the contest issue.

Current University of Northern Iowa students are not eligible to submit.

Friends of the guest judge and the contest coordinator are not eligible to submit.
Past winners