As guest editor of the recent Native American poetry feature for North American Review, I solicited indigenous poets whose work I admire and whose national and cultural ties to Native American nations are clear. These are their names:
b:william bearhart, Eric Gansworth, LeAnne Howe, Mark Turcotte, Trevino L. Brings Plenty, Tiffany Midge.
I wanted no doubt that the diverse group of poets who agreed to be published under the umbrella term Native American* are actually Native American and from specific cultures. Seems obvious? What seems obvious is not always the case: dozens of well-published authors give the impression they are "Indian" when they are not. Fact truth.
Last June, I conceived of this blog series as a small offering in an on-going, decades-old discussion started long before the controversy over non-Asian Michael Derrick Hudson's use of an "Asian-sounding" pseudonym came to light. Before Sherman Alexie wrote about his reasoning for including Hudson in Best American Poetry 2015; before Alexie failed to state that it was wrong of Hudson to use an ethnically appropriative pseudonym; and it just so happens that I am writing this at the same time that "Jesus Angel Garcia" has anonymously confessed he is a white man with a Latino pen name.
It is time to state that actual Native American authors, such as Alexie—who tried to expose famous faker Nasdijj—have long endured writers who pretend they are "Indian" or Pretendians, as some call them. Amongst ourselves, we complain of writers who use pen names and personas to suggest they are Native American, but often our tone is resigned. Fake "Indians" have published for centuries. We've objected for decades. Now a conversation on appropriation is in the wind and perhaps the context has changed so that this assertion will be heard: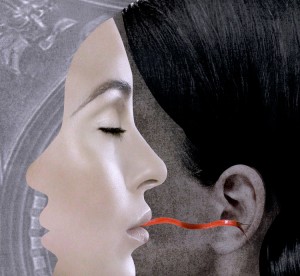 Assumption of "Indian" identity through pen names harms indigenous writers.
One harm is creating expectations that obscure our work. Native American poetry is about nature or culture and it's spiritual, right? Or it is about tragedy or walking in two worlds or the past. But what if our work is deeply (uncomfortably) political or lacks obvious signifiers of "Indian" identity or is based in a hard-earned aesthetic related to American poetry in general?
Without an "Indian"-sounding name, would you recognize Native American poetry when you read it?
We've endured decades of competing with non-Native authors whose work is somehow accepted as more authentic than our own. Work that perhaps plays to stereotype or romantic notions that editors do not even know they hold. But how would editors know what's right or wrong, encountering, as we all do, pen names more often than actual tribal names?
We all see authors who are not (but suggest they are) Native more often than we do Native authors. This is because Pretendians do very well with their pseudonyms—in all genres. Sci-fi writer Twelve Hawks has sold 1.5 million copies of his dystopian fiction. "Red Hawk" continues to win awards in poetry.
But this is not about market share, especially for poets, this is about how Pretendians dominate and create confusion. It is not uncommon to be associated, literarily, with writers who are not actually members of a tribe or descendants of tribal members, but who might write about Native Americans or use themes that signify "American Indian" or that take on personas from indigenous cultures or who actually believe themselves to be Native, but who are not—a Rachel Dolezal-like phenomenon that is not uncommon.
Using a Native American sounding pen name is a problem because our realities and histories are already deeply obscured by the thousands of authors who write about us, rather than listening to what we might write as ourselves, whether we "sound Indian" to others or not.
How do we know if an author is Native American or not? How do we know if a poem is about Native Americans or by a Native American? Who are we to judge? Who are we?
We know. Actual Native Americans know. Ask us.
We know the name Trevino L. Brings Plenty is legitimately Lakota even translated into English. At the same time we know that a poet who uses a pen name like "Red Hawk" or "Antler" or "Turtle Heart" without a first name is probably NOT an actual tribal person. And in fact these three examples are published poets who only sound Native on paper.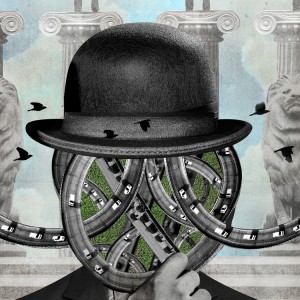 "Red Hawk" is the pen name of Dr. Robert Moore, whose career began with books that refer to indigenous history and cultural practices. "Antler" is the pen name of Brad Burdick who did not always correct others' assumptions that he was Native. The poet "Turtle Heart" is another story, one a bit more familiar to memoirists—his claims to Native American heritage do not hold up, although he clearly believes with all his turtle heart that he is "Indian" of various and shifting tribes. These three examples are white men influenced by "shamanistic" poetics of the late 20th century. Reasons for pen names have changed, but the practice continues today. Current Pretendians enjoy publications, academic jobs, grants, awards, cultural and professional acceptance—all arrived at through false identities.
Do I think it's my job to name poets who are Pretendians and call them out? No.
But I do want editors and readers to think about who they publish. Throughout my publishing years, I've encountered issues of both appropriation and what I (and the Native American and Indigenous Studies Association Council, http://www.naisa.org/) consider indigenous identity fraud. We also find confusing use of persona and other weirdness. As an editor, I've seen Pretendians point toward their publication alongside Native American writers as legitimizing their identity claims. A writer might assert that she is Native because she's been published with Native Americans in, say, a special issue of a journal or an anthology. Yes, that happens. Imagine if it happened to your culture group?
All of this takes place while actual Native American poets struggle to be published in the mainstream. We might worry that lack of acceptance of our work is because our complex subject matter and our names that do not signify "Indian" to others. When we see someone like "Red Hawk" published, we wonder if the editors think they are publishing a Native American. Given the success of several Pretendians we have good reason to wonder.
* The notion that one term, such as Native American, can encompass the diversity of over 500 distinct groups in the United States alone has become more and more difficult for indigenous writers to accept. And yet, some of us allow our work to be collected in such a context. We do so in no small part because there are those who seek to co-opt the context before we can even define or defy it. That's a mess, right?
---
Artists:
Anthony Tremmaglia is an Ottawa-based illustrator, artist, and educator. His clients include WIRED, Scientific American, Smart Money, HOW, and San Francisco Weekly.
Kim Herbst is a freelance illustrator in San Francisco, CA. She's been involved in a variety of projects including magazines, newspapers, mobile games, and children's educational materials. Some clients include Scholastic, Dig Boston, Oxford University Press, and GamesTM Magazine.