Notes from the author: Here is an extension to my NAR published piece, "Village of Adams" in issue 296.4, Fall 2011. A high school dance company experience.
I joined South Jefferson's dance company in 11th grade. It was an easy decision. A girl asked me to be her partner, and I said yes. I knew what being a boy on the dance company meant. I got to lift her up which meant I got to touch her in places I was not allowed to touch: her butt, hips, waist, and the small of her back. Sometimes the upper inner thigh. It was really an easy decision.
But what happened the year I joined? Boys(!) were required to perform some of the moves on stage in front of loved ones and in front of the other football players who thought it was a bad idea to join the dancing team.
We learned how to spin and do some leaps. Like two kinds of spinning turns and one or two leaps in the air. I think one of them was called terja tay, or something, where you do a leap and spin at the same time. So the boys went from standing, while girls moved about them, into boys doing that sort of girl stuff too. Moving behind them and trying to keep up. There may have been some prancing. I can't imagine what it looked like.
We had never seen boys dance before, so we expected we were as good as any in the history of dance. No one saw the movie Billy Elliot either. But we were football players. Robbie Daniels was in it the year I joined. He was 6 feet 7 inches tall. And not a slim sleek 6'7", he was more of a guy you could picture thumping a lesser boy's head, right on top, and seeing that lesser boy drop in the grou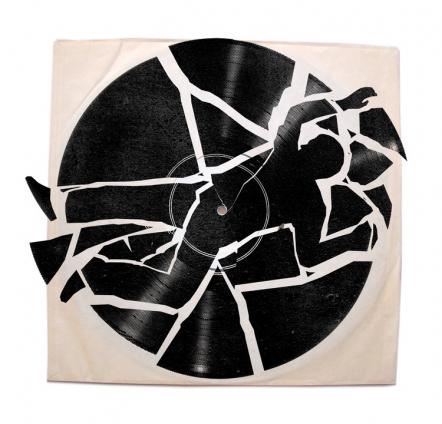 nd, deeper with each thump. Robbie Daniels turned and leaped, his meaty limbs near clubbing everyone else on stage. His partner must have been terrified when he lifted her up. She was way the hell up there.
We never quit. Even with the terja tays and spins and all the new stretches and exercises where we were instructed to point our toes, like the girls. We acted like it was all terrible at times, but then we got into it and didn't have to act. We enjoyed the prancing and dancing. We began to feel the movement as art, as something that was a way to communicate with the rest of the world.
One year as an art class, we went down to Syracuse to see a ballet. It was our first ballet. There were dudes in it. We realized right then how bad we truly were. It was damaging. They were doing impossible things up there. At times, they were crouching, and in the next instant, they were halfway up the sky. We felt as if we were at a live viewing of one of those Asian films where samurais fight from rooftops then spring off a tree branch all the time fighting with swords and honor.
We went back and practiced very hard but didn't get much better. We came to accept it and moved on. Like the show, it must go on.
We performed in front of the entire school. The greatest fear we had as boys was to drop our partner, in front of everyone. It was a terrible thought that tortured us throughout the week of the performance. We knew it could happen because it has happened to others who are forever remembered as the guys who dropped their girls. Not to mention, we just about fumbled our girls near every time we practiced.
There was the fly lift, the mother of all lifts unless you were really strong and could do the one-armed fly lift, which was truly badass, but risky shit.
We all had to do the fly lift at the end of this one number. The music was playing loud, the spot lights were on us, making us sweat. The girls wearing black Lycra, and the boys, we wore tight black bicep curling shirts and flowing khaki pants. We were all barefoot and very into it. We loved the stage arts, even big Robbie Daniels. We swayed and swirled our partners about, we did a couple leaps and some turns, we extended our limbs and pointed our toes, it was all going very well. But we really could not be in the moment. We knew what was coming. The fly lift had to be done. It is what the people came to see, the show stopper, the reason we all joined in the first place.
The fly lift is when the girl runs and jumps at you and you have to place your hands exactly where their hip bones jut out, with the heel of your hand pressing in their hip flexor. That's the sweet spot. Then you lift her above your head as they make their arms go out as if they could truly take off and fly away. Like a bird or plane or anything that has wings and can fly.
As long as you hit the sweet spot, you are golden, but I tell you what, if you don't, there's no way you can adjust, the weight is off, the balance is off, and you are truly fucked; the girl goes down and you're to blame, not her; it's never her fault.
So it was coming up, the song was intense, something from Last of the Mohicans, and believe me, the scene was passionate. The moves we were pulling, you wouldn't believe. All the time we spent practicing keeping up with these girls, I'm talking blood, sweat, and tears. We were twirling and whirling about the stage, all of us and our partners, rising to the sounds of drums and strange instruments that were meant to be accompanied by us, the dancers, the stage artists, us who were here to bring these people entertainment and hopefully a dose of the deeper meanings in life.
The end was near, we could feel it, even the audience was sensing what was up next, what they all came to see, the fly lift, every ma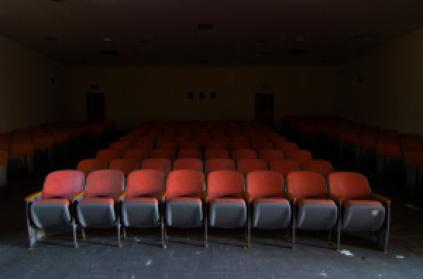 n, woman, child prepare yourself, be ready, here it comes, the music is about to stop dead in its tracks, and by that time, you better have her up on the threshold of departure!
I didn't hear a thud, which was a good thing, but maybe I missed it because of my fierce concentration.
It's possible I heard the crowd go wild.
Off stage, we hugged and high-fived each other as if we really did something so special. When people do things together a lot of times, it works out that they feel real good about it all: this life and where planet earth is headed. All is good in the world for a moment. That's not a bad thing.
Afterwards, I asked Robbie Daniels, the big guy, how he felt. He told me it was like nothing he had ever done before. He told me something about ice or fire or blue-cold-force surging through all of his 6 feet and 7 inches. He was a lineman and lacrosse goalie, but he was a dancer that night on South Jeff's stage.
---
JP Vallieres lives in northern Idaho with his wife and four sons.  You can find some of his work online at Grey Magazine, Underground Voices, Northwest Men's Magazine, and Rock and Ice Magazine. His work has also been published in the North American Review's issue 296.4, Fall 2011.