For the second straight night, I had a basketball dream. I was playing in the Final Four. In my dream, I scored a basket for the second straight game. Just one basket in each. A statistician might note my crisp 2.0 PPG average—not exactly Hall of Fame numbers.
Scoring in the Final Four is a delightful dream (especially when compared with my recurring zombie-gator apocalypse dream) but a decidedly modest one.
Some people achieve impressive feats in their dreams. My wife, for example, flies whenever she wants in her dreams. Why must my ceiling be one field goal per game?
Why couldn't I hit a game-winning buzzer beater to spoil Kentucky's undefeated season?
Why couldn't I dunk over Jahlil Okafor?
In my younger days, I'd have been the tournament MVP; now, I'm happy to earn a spot in the box score.
I guess time humbles us even in our dreams.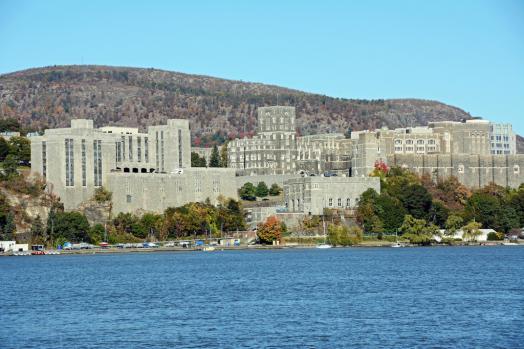 On Sunday, I ran my first half-marathon. It was the "Fallen Comrades Run" at the United States Military Academy. West Point. Featuring views of the Hudson River, the Hudson Highlands, and the historic campus, the scenery was beautiful. Each mile marker commemorated a fallen soldier.
I finished, but my leg bothered me throughout the race. By the tenth mile, my balky knee failed me. Unable even to jog, I limped the final three miles. My early-morning euphoria had worn off completely.
When younger, I never had knee pain.
Aging sucks.
My poem in this issue of the North American Review features a woman named Althea. I don't believe in breaking down my poems for others, but I'll say that some people* found the poem sad. And perhaps it is.
The titular character's best days are behind her, but she has lived a long life. This poem merely attempts to capture one late moment of it.
Our words all too often fall short of evoking true poignancy.
On Sunday, feeling sorry for myself, I hobbled to the twelfth mile marker. As I approached, I saw a woman cheering runners on, encouraging them before they embarked on their final mile. She stood next to the mile marker, which honored a young man who sacrificed his life for our country.
I realized she was the fallen soldier's mother. Our eyes locked, we thanked each other, and my heart grew heavy. Needless to say, I felt foolish for bemoaning my knee's misfortune.
Aging sucks, true, but aging is also a gift.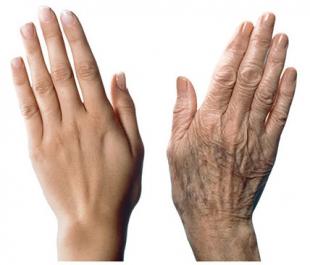 Althea lived a long life, a life with an inevitable end. Yet, we must be content with the miracle that we experience moments at all, even when they involve frivolities such as running, writing poems, or making wide-open layups in dreams.

If you read "Althea," feel free to listen to Louis Armstrong and His Hot Five play "Gut Bucket Blues": https://www.youtube.com/watch?v=MgxQQk1vadw
* It's proper etiquette to force all of your friends and acquaintances to stop whatever they're doing to read your published work immediately, right?
Recommended Poems by Maceo J. Whitaker
I love sharing poetry. In February, I wrote a guest post for Tahoma Literary Review with links to some of my favorite poems. Here are four more poems I've enjoyed recently:
"Dinosaurs in the Hood," by Danez Smith
http://www.poetryfoundation.org/poetrymagazine/poem/249154
Powerful, energetic, humorous—this will be one of your favorite poems.
"Dear 2Pac," by Jonathan Moody
http://www.thecommononline.org/dear-2pac
A poem about Tupac's lasting effect on how we live and imagine.
"In Two Seconds," by Mark Doty
http://aprweb.org/poems/in-two-seconds
A moving tribute to Tamir Rice by the Whitman devotee.
"Fix," by Alice Fulton
http://www.theatlantic.com/entertainment/archive/2010/04/poetry-alice-fulton-fix/39669/
This poem was first published in The Atlantic in 2000. I love lines like "count cricket beats to tell the temp, count / my breaths from here to Zen." Fulton's new book, Barely Composed, is a wonderful read that I recommend highly.
---
Top Image Link
United States Military Academy, West Pointe Image Link
Aging Image Link