(NOTE: click on the hyperlinks)
To Whom it May Concern et al et Al—
Please review the following complaint
Regarding a company called, Door Pal
Problems with quality of wood and paint.
I ordered a new dutch door in dark red.
For those not in the know, a dutch door is
A door cut in half like on Mr. Ed.
(Horse not included. Not part of their biz.)
I put a 10 percent deposit down.
Six weeks later they came to install it.
Top door was smaller than the bottom. Frown.
What the? All I could think to say was, sh . . . oot.
I worried I had made a big mistake.
And that the sales guy had been a big snake.
To their credit they cut a new top piece.
But painted it on site which made it gunky.
This is wrong, I thought. Was I getting fleeced?
It's my front door! Truth is it was funky.
Owner stopped by to evaluate.
Said, "I'd give it a seven out of ten."
But I paid for at least a nine point eight.
He asked, What do you want me to do then?
I want you to give me my money back.
"Sorry, I can't." He stood and shook his head.
Lucky for me I paid by VISA, Jack.
Time to leave through the crappy door, I said.
I got all my money returned to me.
Interviewing company twenty-three . . .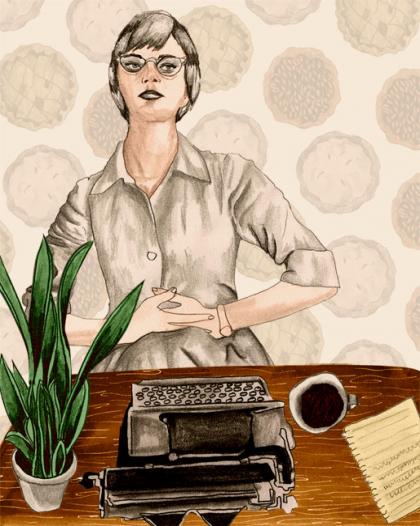 ---
Author, short-story writer, and humorist Laurie Frankel knows pain is the root of all comedy and is thrilled her life is so damn funny. Her books include "I Wore a Thong for This?!" and "There's a Pattern Here & It Ain't Glen Plaid," about which Kirkus Reviews has this to say: ". . . laugh-out-loud funny . . . great practical suggestions . . . A quirky, earnest guide to regaining self-esteem for the modern woman." Frankel's literary work has appeared in Shenandoah, The Literary Review, North American Review, Alaska Quarterly Review, and The Pedestal Magazine. This former east coast gal, now residing on Planet OC, can be found saving the human race one love question at a time. Join the fun and visit her at LauriesLoveLogic.