Introduction to Every Atom by project curator Brian Clements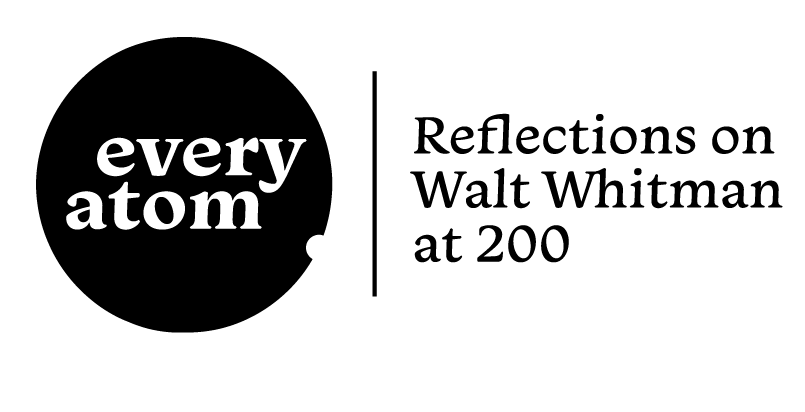 Maybe the professional football players who decided to kneel on the football fields when the National Anthem was played were actually the children of Whitman. Their black bodies touching the leaves of grass before each kickoff.
I do not ask the wounded person how he feels, I myself become the wounded person
The black body is a strong but fragile thing. Too often a blue brutality destroys a young life and a black mother is left alone to sing a song of despair. Today's athletes however have caught those tears in their hands of protest. Somehow we survive.
And now it seems to me the beautiful uncut hair of graves.
There is poetry in muscle. There is song in the movement of arms and legs, the catching of breath during sports competition. A ball held in triumph captures everything beautiful we wish to behold. A stadium filled with people cheering is a salute to democracy and citizenship, this belonging not just to state but to nature first and all its surrounding wonder.
Not I, not any one else can travel that road for you.
You must travel it for yourself.
Our athletes remind us that life should be played with courage, and one's silence should never be a substitute for fear. The poetry of Walt Whitman is filled with love. His work requires that we find the strength to love, to press his words against our lips.
And what I assume you shall assume
For every atom belonging to me as good belongs to you.