Introduction to Every Atom by project curator Brian Clements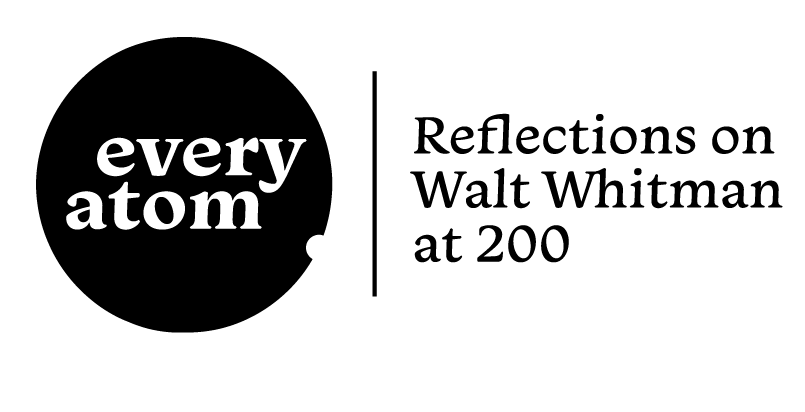 Whitman, Alabama is a project tied together with a poem. But this isn't a poetry project so much as a project by, for, and about a diverse set of people. Like music isn't the party—people are the party, music just draws people to the party—the poetry isn't the project. The poem is that shared background against which people can do people-like things: talk, laugh, cry, observe, work, sing, wait, rest, and hopefully just be.
Walt Whitman probably wrote the most all-encompassing poem ever about American identity in "Song of Myself." It's a sprawling, unconventional lot of poetic verses that describes an unconventional sprawling lot of people. The man managed to draw from a deep well of empathy to describe the awesomeness of America and her diversity, and that's what we wanted at the heart of this project. And I like the idea of cheekily co-opting the work of a dead white Yankee and re-envisioning it through contemporary Southern voices. I think we've found a neat way of mixing DNA here by joining these voices with Whitman's. We've taken Whitman up on his offer to be co-creators, co-authors, of "Song of Myself."
I believe in listening and I believe in creating spaces intimate enough for voices to be heard. I believe in Alabama and her people. So I wanted to try to amplify her voices. To do this, a patchwork team of us set out and began to make a 52-part documentary film. We crisscrossed the state, made acquaintances with strangers and asked: "Might we pull out our cameras to capture a few tiny moments from your life?" And people said yes! (This still surprises me every time.) And then we said: "There's a catch. Can we do it while you read some poetry?" Southerners are kindly lending their voices and opening up their worlds to us so that we might see an epic poem about American identity re-animate. Over the course of a year, week by week, stanza by stanza, the entirety of the poem will be brought to life.
Today, in some ways, America is at its most divisive. The economy. The environment. Immigration. Taxes. Race. Religion. The issues go on. Here, we hold those things still, but not with division. Whitman, Alabama, est. 2017, is an experiment in revealing those threads that tie us together—as individuals, as states, as a nation, inside of a shared universe. All of us poets. And so, in that spirit, we invite you to be with us. To take part. To see and hear the whole. To exist as you are; that is enough.