Introduction to Every Atom by project curator Brian Clements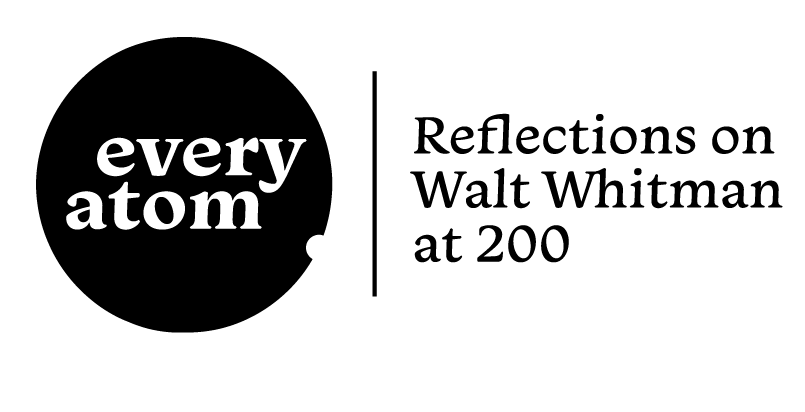 In 1856, an anonymous reviewer who judged Whitman to be an "odd fish" and sniffed that his "punctuation is as loose as his morality," called out a few specific passages for ridicule, including the one above. He invoked Pascal to laud the dignity of the self-consciousness of our suffering over the "degradation" of wanting to graze with dumb animals. He brought in Nebuchadnezzar, who was said to have spent a few years thinking he was a cow; and Apuleius's The Golden Ass, whose protagonist accidentally turns himself into a donkey.  
I happen to think that animals in general are hardly placid and self-contained—especially after watching a few episodes of NatGeo Wild—and to say animals aren't "industrious" is a pretty hard sell if you think of a weaver bird spending the day constructing its nest, or a dung beetle headed up a hillside, or any creature who spends most of its waking hours trying to feed itself and its offspring. But I adore this passage. Do I contradict myself? Very well, then.
I prefer Whitman's later version—the music of "I stand and look at them long and long" is sweeter to me. And the later version ends, "Not one is respectable or unhappy over the whole earth." "Unhappy" seems more to the point, especially as it relates to sweating and whining, and to Pascal. Yes, it's pastorally hyperbolic (if there is such a thing). It's Whitman! He's talking about whiners! And dutiful, God-fearing, judgmental, Puritanical drudges! And best of all, people demented with the mania of owning things!—which isn't hyperbole. Those lines live in me, in my memory, along with a handful of others that have been a steady source of company and solace for many years. "Look for me under your boot-soles."  "O despairer, here is my neck,/ By God! you shall not go down! Hang your whole weight upon me." O Walt, my misguided zoophilist kosmonaut, mine own odd fish, I will.