Introduction to Every Atom by project curator Brian Clements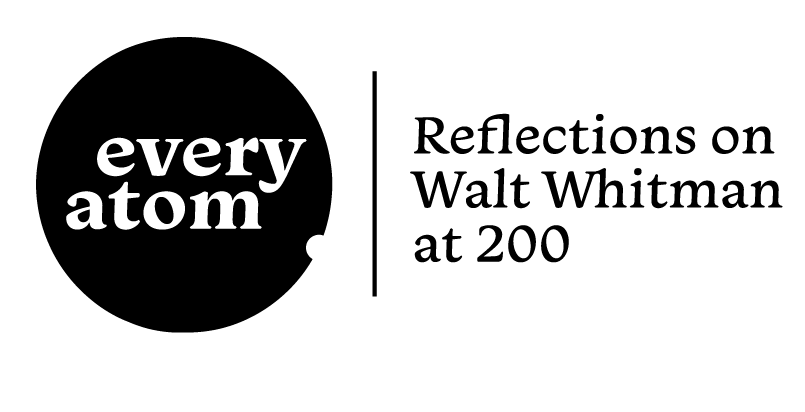 The corn chips and roasted chicken, the greens, the oranges and milk moving along the little conveyor . . . . but the cashier, with her careful hands and glitter-painted fingernails, and her eventual smile? 
The meal cart, the stacks of adult diapers . . . . but the caregiver glimpsed in the breakroom, eyes closed, nursing her feet? And the paralyzed man freshly changed? 
The bus attending its carefully arranged routes . . . . but the fat woman sitting across the aisle, glancing up from her book, then jumbling it in her purse as she rushes to get off at her stop?
The holly berries strewn over the patio . . . . but the squirrel munching on them, her little tits swollen in two rows down her belly?
The crunch and pop of gravel paving a country driveway . . . . but the friends rising from their lawn chairs as you arrive, faces alight, hands outstretched to receive the covered dish and the clinking bottles?
The garbage bins loaded and waiting at the curb . . . . but the brawny man who seizes and turns them, and hoists them onto the lift?
The website loading quickly its phantasmagoria . . . . but the designer whose mind wanders from markup codes to his new boyfriend?
The marvelous mechanics of stretch, leap, and pounce . . . . but her rough tongue and feline affection haughty and soft? 
The cool air exhaled from trees and rocks and earth in the mountains, or city's dawn of fume and dew from somewhere . . . . but that same air circulating in your own lungs?
The sky up there . . . . yet here or next door or across the way?
The saints and sages in history . . . . but you yourself?
Sermons and creeds and theology . . . . but the human brain, and what is called reason, and what is called love, and what is called life?