One of the first pieces I accepted when I became nonfiction editor for NAR in 2008 was "The Malignancy of Beginnings" by Rafael Torch. I fell in love with this dark and gorgeous memoir of a man fighting abdominal cancer while his wife fought against, not a tumor, but an unwanted fetus growing in her abdomen. The parallels frightened me when I first noticed them: the husband fingering the lumps in his belly, moving them from side to side like golf balls. The wife resenting the growing lump in her own belly. The baby, a form of cancer. The closing image zoomed out from an unfixable sadness like the final shot of a heartbreaking film: "So we lay there in our separate pain, crying our separate tears. Look. There we were, Husband and Wife, and for the last time in our history, in utero, our son or daughter."
A couple of years passed and I found myself teaching a class focusing on the literature of cancer. We read "Cancer Winter," Marilyn Hacker's sonnet cycle on breast cancer, and Frances Burney's nonfiction piece—a letter to her sister—about enduring a mastectomy in 1811 without anesthesia. I included Torch's essay among our readings. The class was defensive and moved. They wanted Rafa and his wife to keep the baby. As American students, they expected as much. Happy endings. Not malignant beginnings that never heal. But that is malignancy. They were learning this from our readings. So they tucked away their anger like their own cancer and we moved on.
Later that semester, Rafael Torch died. I learned this news from one of my students who searched the internet for more of his writing. He sent me a link to the obituary. "I don't know if you know this," he wrote in his e-mail. Rafael was 36.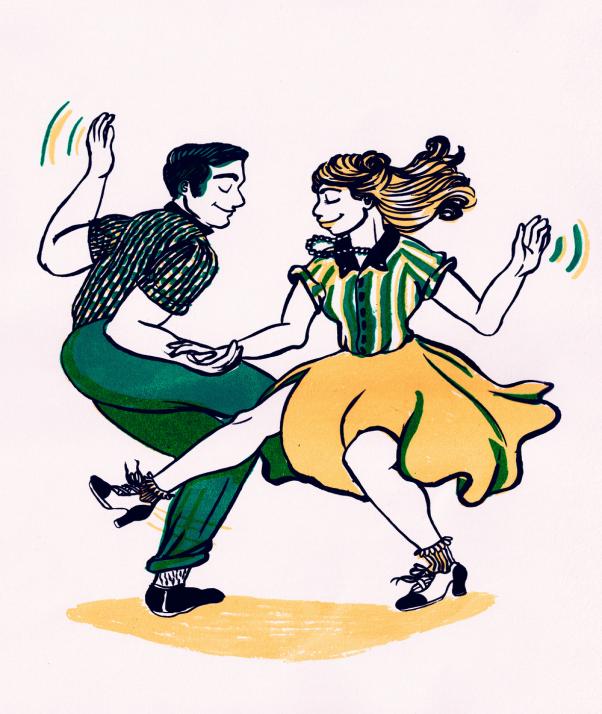 In the time between publishing Rafael's essay and his death, he divorced, remarried, and had a son: Rocco. Having lost my own father to cancer at a young age, I wanted to make sure Rocco knew there were people who didn't even know his father but adored him anyway. I wanted Rocco to know that his father must have been so in love with him. He was, it seemed, so in love with the baby he never had the chance to meet here in flesh. I wanted Rafael to have a life past 36—even if he wasn't here to live it.
Thus was born the Torch Memorial Prize for Creative Nonfiction. In the time between the idea and our presentation of the first winner this past June at our bicentennial conference, a lot of red tape, discussion, readings, paperwork, approval, and conversations took place. But fast forward with me, if you will, to December 2014. Suffering from unexplained abdominal pain for several weeks, I finally investigated my own body and, shoving my fingers deep into the flesh of my gut, said, "Here. It hurts right here. Wait. What is that?" In this moment of discovery, I was at home with my husband reading submissions for the prize established in Rafael's memory.
It happened to be two days before Christmas when I found the mass so I waited to see a doctor until after the holidays. My mass became my constant companion. And like Rafael, I poked it, moved it around, took it to bed with me, showered with it. Sometimes it felt like nothing. Sometimes, I was sure it would take my life.
I won't belabor this story. I was lucky. My mass was benign—a condition called "endometriosis" that required invasive surgery and took, with the lump, part of my abdominal muscle wall. The surgeon said he could not guarantee the mass would not grow back. Lucky, still, though. My Rocco (a daughter, Carly) would not lose a parent. My life and my nonfiction story didn't need a conclusion yet.
But, here, at North American Review, my story does have an ending. After eight lovely years of reading, choosing, editing nonfiction for NAR, I am stepping down from my post as nonfiction editor. I am grateful for all beginnings and endings which are not malignant and consider myself lucky, again, for these awesome eight years. I am super hopeful the NAR's Torch Memorial Prize for Creative Nonfiction will continue for decades. I'm really proud of the handful of NAR essays chosen for anthologies in my tenure as nonfiction editor. (Three in Best American Essays! Bernadette Esposito in 2011 and, listed as notable essays, Jennifer Bowen Hicks in 2012 and Emily Vizzo in 2013.) I will be glad to continue seeing my fellow editors, now my adored friends, and our awesome students in the hallways of Bartlett Hall at the University of Northern Iowa. Keep writing, my nonfiction friends. Though my world will shrink without your words to read. And I will miss you.
---
Illustrations by; Robin Richardson. Robin Richardson is the author of Knife Throwing Through Self-Hypnosis, Grunt of the Minotaur, and is working on her latest collection, Sit How You Want. Her work has been shortlisted for the Walrus Poetry Prize, CBC Poetry Award, LemonHound Poetry Prize, and ReLit Award and has won the John B. Santoianni Award the Joan T.Baldwin Award. Her work has appeared in many journals including Tin House, Arc, and Hazlitt of Random House. She holds an MFA in poetry from Sarah Lawrence and resides in Toronto.