In my story "Frida Kahlo Sex Dreams," a young couple grapples with lust, jealousy, sexuality, and gender roles while striving for the American Dream in the suburbs of Washington, DC. The main character's grasp on reality unravels when recurring sex dreams about Frida Kahlo challenge his established views of marriage and life choices.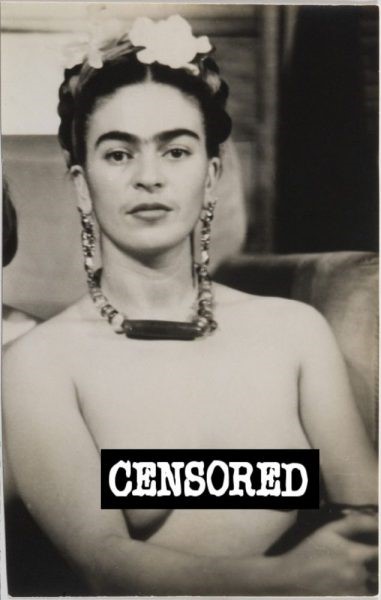 Every story needs a disruptor, something that puts characters under stress and forces action. In my story, that disruptor is Frida Kahlo. Kahlo is an iconic image of feminine power and beauty, a gift shop favorite adorning tote bags, drink coasters, and t-shirts. However, part of her strength comes from her ability to eschew convention and be feminine and masculine simultaneously.
In Kahlo's self portraits, piercing eyes challenge the viewer and peer out from underneath her famous unibrow. She never painted herself smiling. Often, she accentuated the thickness of her eyebrows and mustache to present herself as masculine. There is also a famous photo of her in a man's suit, and she painted herself this way as well. Her husband, Diego Rivera, found Frida's mustache and masculine qualities alluring, and Frida talked about Diego's "breasts" suggesting gender fluidity in their sexual relationship.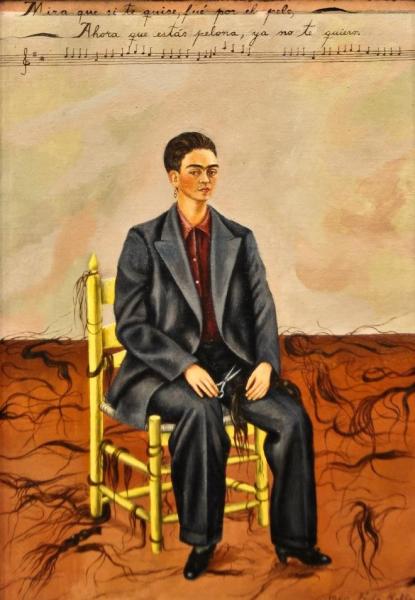 Her tempestuous marriages to Rivera were riddled with affairs. Both of them slept with other women. Frida slept with other men as well, most famously the Russian revolutionary Leon Trotsky. And for all of Frida and Diego's deep hurt and resentment toward each other, they could never part. They divorced, got remarried, and ended up in separate houses next door to each other, an end to a love story that is both heartbreaking and beautiful at the same time. They weren't able to let go but could never be together again either. 
I learned about much of this from Hayden Herrera's biography of Kahlo and was struck by Kahlo's unabashed approach to life as a painter, lover, wife, and socialist activist. Kahlo lived brazenly and defied many of the institutions of the early 20th century. Herrera's book made me think about conformity and all of the things we do simply because they're part of an accepted trajectory.
Do people choose heterosexual monogamy, white collar jobs, 2.4 children, and a house in suburbia because it's what they want or because it's expected? How do lust and jealousy impact our thinking and our relationships? Can you have intimate connections without heartache?
These questions are at the crux of my story "Frida Kahlo Sex Dreams." They're questions I think about every time I see an image of Kahlo's challenging stare, and questions I hope others think about when they read my story.