To clear up some confusion, I'm just going to get this out there: a brand is not a logo, a brand is not a color, a brand is not a tagline. Certainly, these are the elements that come to mind the quickest when branding is mentioned. That's because these things are the visual expression of brand. It's what we see and associate with a company, organization, or product and it's often the easiest way to talk about something as large and intangible as a brand. Brands are important in establishing consistency, recognition, and memorability and they express the essence of an organization visually. However, these elements are only a small part of what brands can—and should—be.
Over the past few years, I've found myself jumping on this branding soapbox more and more. I keep saying the things above because I want people to understand everything that goes into branding. It's 1,000 tiny details for one consistent, meaningful moment for the consumer. Organizational leaders are increasingly receptive and willing to look at branding as a way that help their organization can differentiate itself, and develop strong focus and vision, which means that branding is really starting to be embraced on many levels of business. From the boardroom, to marketing, to R&D brand is being folded into the processes, decision-making, and daily conversations at work. Also, brand is emerging more strongly across disciplines as well. It's not just something for huge, wealthy corporations, or high-end expensive products, it's being embedded in small businesses, educational institutions, independent arts organizations, and even literary magazines.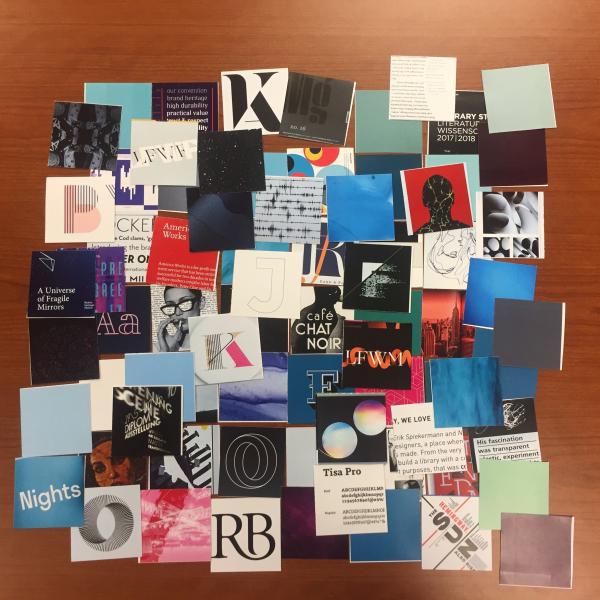 I suspect I was on this branding soapbox while visiting over coffee with North American Review Editor, Jeremy Schraffenberger, because it was soon after one of our meetings that he floated the idea of having me help with the rebrand of the North American Review. Of course I said yes immediately. This is a once in a lifetime opportunity, but the proposition of doing this rebrand is both exciting and terrifying. The North American Review is the oldest literary magazine in the United States. Not only is it prestigious from its sheer time in circulation, but its historical contributors and subscribers are some of the premier poets, writers, and minds of early America. However, the nature of what the magazine covers today is much more fluid and artful. Instead of concrete political think-pieces and philosophical essays, these ideas are expressed through the magazine's nonfiction and fiction prose, a wide array of poetry, book reviews, and more.
It is this deep history of the North American Review and the richness we enjoy in the content today, which makes for a unique branding challenge. We must reconcile the past and present with the future goals and endeavors of the publication. The process itself will be about a year long as we've consciously decided to take a slower and more deliberate approach. This will ensure that we define the North American Review from the inside out. We aren't starting with logo, masthead, or color palettes. We are starting with authentic reflection on who the North American Review is at its core by considering each part of the past, present, and future—all with the intent to establish a strong brand character that will define the future decisions and work of the magazine.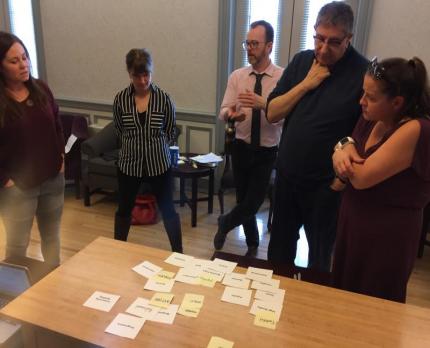 Some might ask, why rebrand something if it's satisfactory? I would say that challenging the status quo of an organization should be done often. Committing to continual reexamination of your organization and ensuring that it aligns with who you claim to be is of the utmost importance. Everything changes and everything evolves, and today it's at breakneck speeds. Brands need to realize that beyond providing their services or products in a way that resonates with their customers, they also need to connect with their customers on a deeper level of distinction and meaning. The North American Review is no different. It has found itself at the crossroads of digital and print, of loyal patrons and new audiences, and of strong history and future vision. Each potential contradiction needs to be carefully examined and crafted into a brand that is varied and inclusive for their wide audience. As the magazine has developed new leadership, the commitment to serving these goals is stronger than ever.
Sometimes there is a hesitation to brand because it may feel like commercialization of an organization. Especially, for mission-driven arts organizations. Over the past several decades there seems to be a co-opting of the phrase "brand" by marketing and advertising efforts. However, those things are the how you share a message. The what you are at your core is brand. This process is designed to help the North American Review Team examine themselves, who they want to be right now and moving into the future, not to waterdown their work, message or mission, but to strengthen it with consistency and collaboration. There will be some things that remain steadfast like the publication's commitment to a variety of voices and styles, or it's focus on remaining high in quality and prestige. There also might be some changes as well, as that vision is honed to ensure North American Review has a place in the future publication world.
The most difficult part of a rebrand can be that there will be changes. Humans are attached to things we've grown used to and when a new path is sought, it can feel like we're abandoning what we've felt to be true for so long. Change aversion can be a real thing, but so can recentering and refocusing. The first part of this process for the North American Review team has been one of reflection: Who were we? Who are we? Who do we want to be? So far,  we've worked through character development workshops, process evaluations, surveying, research, and discussion.
There is more to come, because finding yourself is no easy task, but the team is discovering their character and their vision through these processes. We look forward to bringing you along with us and sharing our vision for a magazine that both honors our past, but looks forward openly and restoratively, to the future.