The North American Review holds an estimable reputation among lovers of the arts, culture, and literature. As one of the nation's oldest periodicals on these subjects, it touts an impressive register of contributors, both past and present.
The newspaper clipping seen here was pasted into a scrapbook compiled by one Charles S. Hempstead and found in the archives at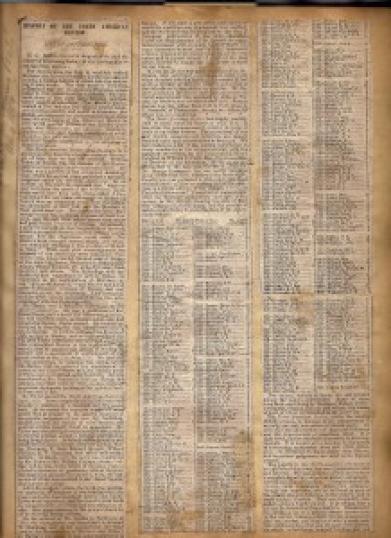 the Galena & U.S. Grant Museum, in Galena, Illinois. Collected from the August 1859 edition of the New York Evening Post, it gives an honorable history of the North American Review up to that point, including a reverent list of contributors. It lauds the North American Review, saying that it "is wielded to the advancement of no party, no sect, nor system of church polity. Its mission is the advancement of American mind. It is high-toned, and its standard of morality is unexceptionable…In literature, it leads rather than follows, and its critical judgments are held in the highest respect. The papers in the North American are never of an ephemeral character, but are of permanent value and interest."
It is a striking notion to consider: that even so long ago, nearly 160 years past, people recognized the North American Review as something special, promising, and historical.
Charles Hempstead—a lawyer by profession—did not leave any personal notes or marginalia with this clipping for us to interpret, so we don't have any specific story or connection to the piece. However, by the mere fact that he kept it, we can assume he had a special interest in A) the publication itself, or B) knowing who contributed to it throughout the years.
Although we don't know what, in Hempstead's mind, warranted the collection of this piece, we can put it in the context of what we do know about him. For instance, the archives at the Galena & U.S. Grant Museum hold several other scrapbooks and notebooks compiled by him. These pieces contain notes on sermons, orations, lectures, and conversations he heard or had in person. Notes and transcripts of ancient philosophy and poetry recur throughout the collection, as do personal notes and clippings on certain legal topics, the American Civil War, literature, and the arts.
Knowing he held these interests helps us understand why he saved this particular article and adds a dimension of color to the story of an already interesting man. Hempstead was born in Hebron, Connecticut, on the tenth day of September, 1794. His father, who served in the Revolutionary War and encouraged a thorough education for all his children, was his primary influence.
In 1809, Charles moved to St. Louis and studied law in his older brother's law firm there. He was admitted to the bar in 1814, at which time he was also appointed attorney for the Southern District Court of Missouri Territory. In 1818 he filled a vacant seat in the Missouri Territorial Legislature.
While living in St. Louis, he suffered the deaths of his first wife, Rachel, and one of his brothers. After tending to their affairs, he moved to Galena, Illinois in 1829. The burgeoning city of Galena was at the heart of a rapidly growing lead mining region, and economic opportunities there were expanding.1
Shortly after arriving in the lead mining region, Hempstead took on several important roles. He was appointed 11th District Attorney by the governor of Michigan Territory—a post to which he was reappointed in 1834—and sat on a commission to make treaties with the Winnebago at Prairie du Chien.
Hempstead continued to make a name for himself throughout the 1830s. He sat on a commission to make treaties with the Potawatomie at Chicago, was an officer in the local temperance society, started up small railroad and hotel companies that never quite took off, sat on the board of Galena's first library, participated in one of Galena's Presbyterian churches, served on the county's board of trustees, and practiced law all the while. In 1839, he was elected president of the Galena Colonization Society, whose primary business was to lobby for the annexation of northern Illinois to Michigan Territory (parts of which would later become Wisconsin). Similar societies sprang up throughout northern Illinois, but their lobbies were never met with approval by Congress. He also took in his nephews—Stephen, who later become Iowa's second state governor, and Samuel, who later served in the Arkansas Legislature and State Supreme Court—as apprentices during this time.
In 1841, the state of Illinois passed a law mandating that the city of Galena create an official city government. This was done, a census was taken, and Hempstead was elected its first mayor.
In 1845, Hempstead formed a partnership with Elihu Washburne in a law office on Main Street in Galena. This partnership lasted until Elihu was elected to the U.S. House of Representatives in 1852. It was a special friendship that benefitted the two throughout their lasting careers.2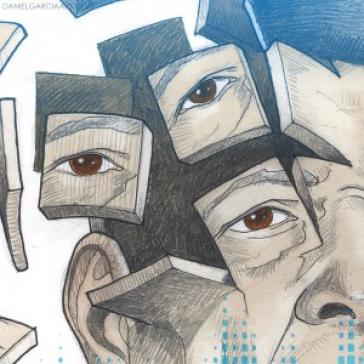 Hempstead died at age 80 in December 1874, the oldest practicing lawyer in the state of Illinois. He is well remembered in Galena, and played no small part in the early development of local and regional communities. We know that he was an active character and always wanted to better himself and others through education. In understanding these attributes, we can better understand Charles Hempstead and begin to imagine what may have urged his interest in keeping this article.3
When skimming through the clipping, one can almost hear Hempstead read this passage: "The North American Review has largely contributed to make American literature what it is. It has, from the commencement, enlisted the pens of some of our ablest writers. The reputations of our best known essayists and reviewers are mainly founded upon their contributions to its pages."
These words ring interestingly true still today, by no small consequence. It's the brilliant work of many men and women that kept this periodical attractive to Mr. Hempstead, just as it does for us and for the future.
Happy belated 200th birthday to the NAR.
###
1 Galena was a rapidly growing community in 1829. It sat at the heart of the United States' lead-mining region and produced about 80% of the entire nation's lead throughout the 19th century, yielding immense wealth and political power. Galena became home to nine Union Army generals during the Civil War, more generals than was produced by any other city in either the North or the South. General and President Ulysses S. Grant was the first among them.
2 Elihu Washburne is second only to Ulysses S. Grant as Galena's most prominent citizen. He served nearly two decades in the U.S. House of Representatives, representing the northwest corner of Illinois. At the onset of the Civil War, he served with both his brother Cadwallader, a representative from Wisconsin, and his brother Israel, a representative from Maine, both of whom went on to be governors of their respective states. Later, his brother William served as a representative and eventually a senator from the state of Minnesota; his brother Charles, an inventor, became a Minister to Paraguay. Elihu himself served as Minister to France during the Grant administration and during this tenure, saved millions of dollars of American property during the Prussian siege of Paris and supervised the humanitarian relief efforts of over 30,000 people. Elihu's brothers founded Gold Medal Flour, Pillsbury, and other notable enterprises. Elihu was a close friend and confidante of Abraham Lincoln, serving as a pall-bearer at his funeral.
3 Biographical information attained from: History of Jo Daviess County, Illinois. Chicago: Kett & Company, 1878; Portrait and Biographical Album of Jo Daviess County, Illinois. Chicago: Chapman Brothers, 1889; archival collections at the Galena-Jo Daviess County Historical Society.
---
Article Caption: Scan of an 1859 New York Evening Post article detailing the history of the North American Review, saved by Charles Hempstead of Galena, Illinois. Galena & U.S. Grant Museum Collection.
Portrait Caption: Oil painting of Charles S. Hempstead, circa 1835 by Chester Harding. Galena & U.S. Grant Museum Collection.
---
Illustration:
Steve Reich by Daniel Garcia. Daniel Garcia, an illustrator/designer, has 6 years of experience in the editorial field and has a considerable portfolio published in several newspapers and magazines in Austria, Germany, Italy, Portugal, Spain and Poland. He has also been featured in the Barcelona International Comics Convention and in the Warsaw Caricature Museum.