Lit mags that accept online submissions are getting swamped with submissions. Swamped. Maybe even buried.
Even with explicit "no simultaneous submissions" policies, I think that it is pretty evident that writers are sending their work to several different journals in order to cast a wider net. What this means for editors is a spike in submissions since going electronic. As a result (like many other lit mags), we've had to decrease our reading period to the academic year.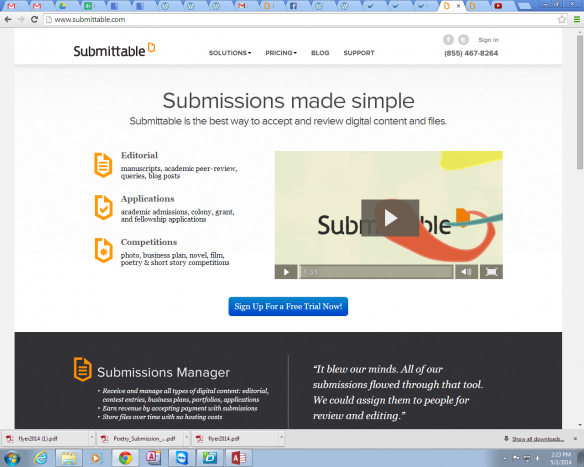 Although going electronic has increased the volume of submissions, it has also streamlined our process of reading, responding to work, and corresponding with writers while acting as a database for our incoming submissions. We use the submission manager, Submittable. This system has improved nearly process at the office.
However, some of our writers still elect to send in paper copies.  Here are all of one genre of submissions we received via USPS in 2013.  Yes, 2013.  All required readers have yet to physically come into the office and read these. We would very much prefer to receive an electronic submission that we can access from anywhere, ensuring a much faster turnaround time.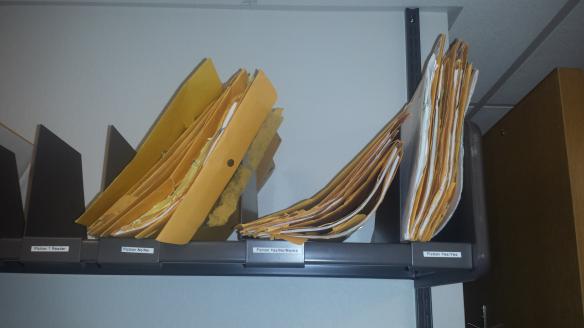 The life of a submission (paper or electronic) can be long. Upon receipt, the submission goes into a queue in order to be read by two preliminary readers. We have about 2-3 staffers that focus on reading on any given day. The readers "vote" on submissions by giving it a label of "yes," "no," or "maybe." This way when the submission reaches the appropriate editor, the piece is labeled "No/No," "Yes/No," or our favorite, the rare "Yes/Yes."
The Fiction, Nonfiction, or Poetry Editor then reads every submission, regardless of how the preliminary readers voted.  Yep. That's right.  All 10,000 submissions a year are read by the appropriate editor. So..."What's the status of my submission?" It has not been lost. It is indeed still "In progress" as Submittable states. It has been read by 2 preliminary readers. It is in the queue of 10,000, waiting to be read by the editor. We appreciate your patience.