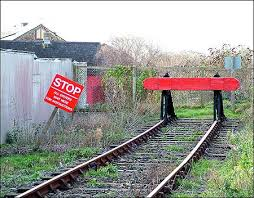 One of the most common questions I'm asked, regarding free verse especially, is when to end a line in a poem.
Where to end a line of a poem comes naturally to some writers. A line feels complete and, therefore, it ends. For others, however, a line ends with a more concrete purpose: a weighty word, a word that holds onto the reader for a split second. After writing a poem, I often index the end of each line, sliding my finger down the right side of the poem to test of the power of every word. I don't want to see insipid words like "the" or "is" hanging at the edge of the lines. A teacher at Johns Hopkins refers to this whole process as "making a line tight." From beginning to end, a line should carry a certain weight due to its tightness. Every word matters, but especially those first and last words.
Wes Ward teaches high school English in York, Pennsylvania. He published Brand New Fence, a collection of poems, in 2006 and his work has appeared in various literary magazines and journals. Wes lives with his wife and two children in Newville, Pennsylvania. He received an MA in writing from Johns Hopkins University.  You can read Wes's poetry in issue 297.4 of North American Review.