All of us know a person too-dearly in love with his or her own saga. The world's assembled triumphs and tragedies pale before the splendor of his homemade spinach omelet or the ouch of her stubbed toe. No matter what chronicle one giddily spins, he'll call forth a responding story pay-grades higher than one's minimum wage tale. My family refers to this sort as a "one-upper" – someone whose lion-killing, blonde joke-telling, soup kitchen volunteerism, bedroom athleticism, and boardroom connections consistently exceed one's own feeble exploits.
That's one strike-anywhere match that lit "(My) History of Parsley."
The poem's cache of fuel, however, came from my preceding decade of research into the intersection of poetry and history, both its theoretical / philosophical ocean and the works of contemporary poets who fish those waters. That pondering led me to several critical essays as well as a book on the subject. At first without realizing it, and later warily self-aware, I tried my hand at poems (lamely?) impersonating Herodotus as poet. Those poems were my efforts at an aesthetic walk-the-talk, overlapping my personal history with the communal web you and I are snagged in. Beautifully, frustratingly, terrifyingly, perhaps redemptively snagged. It seemed a big task, a worthy one, and something offering a horizon broader than my navel.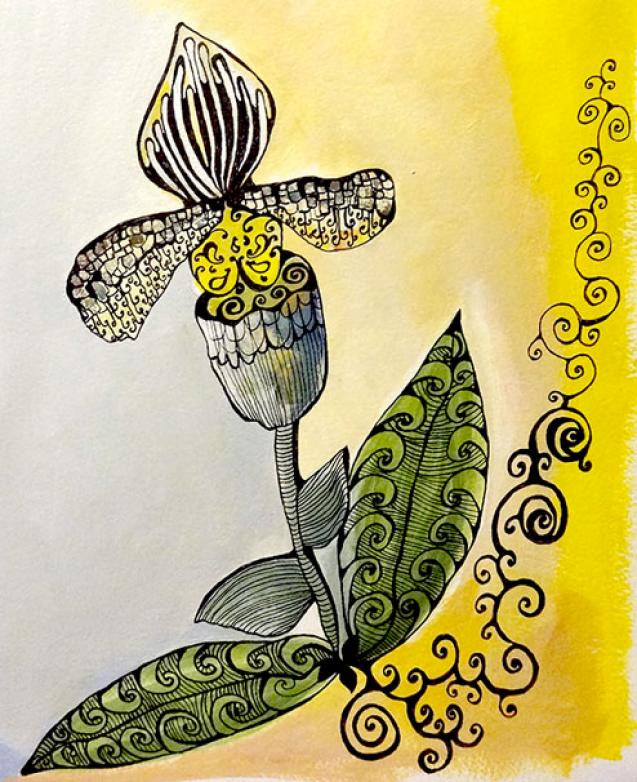 Then, lest I felt too saintly in my blending of private and communal concerns, "(My) History of Parsley" called me out. I didn't intend the poem to do that, as one rarely intends anything in a poem other than to get the first word down, then the next. Still, it reminded me of the allure of personal story, of our personal stories.
Don't we all find ourselves at times utterly consumed by the whale of our own Job's tale, so inside it that our coworker's complaint or the daily commute's honking or the much-anticipated Netflix movie simply goes dim and silent?
The other strike-anywhere match for this poem was decidedly intimate. My wife endured a nine-month journey of cancer and pregnancy, two things that should never populate the same body or sentence. Both mother and son arrived home safely in the end, the fates having taken their bloodshot eyes off the ball for once. It was parsley she'd craved along the way, so we grew our own. Once she brought in parsley for our meal without knowing a swallowtail caterpillar hid beneath a thick stem. We fed the caterpillar parsley in a Ball jar fitted with twigs and leaves until it spun its chrysalis. Midwinter, the butterfly emerged within its Ball jar incubator atop our son's bedroom dresser.
In a perfect world, Pangloss, and in a perfect life, we'd have set it free in summer breeze. But the butterfly arrived ahead of spring, too early to be released into February cold. Sugar water works only a while, and then our human clumsiness frittered its life away.
There, now. That's how my story of parsley fleshes out the herb's collective history in ways that risk both selfishness and generosity.
---
Illustrations by; Jackie O'Brien "I always start a challenge with a pencil and a piece of paper. Mapping out a thought or process and seeing what's about to be created. Let me create for you!" Available for freelance design and illustration endeavors. Treat your eyes to her marvelous artwork here.