In one of the best rejection letters I've ever gotten, an agent told me recently, I honestly don't have a clue who'd be a viable publisher for this.
A line like that is a condemnation of sorts. In 2015, this agent goes on to declare, there is no market for the kind of literary fiction I am trying to write.
That she said this about a manuscript I spent nearly three years writing means I should feel some heavy mix of defeat and depression. Hopelessness and hatred.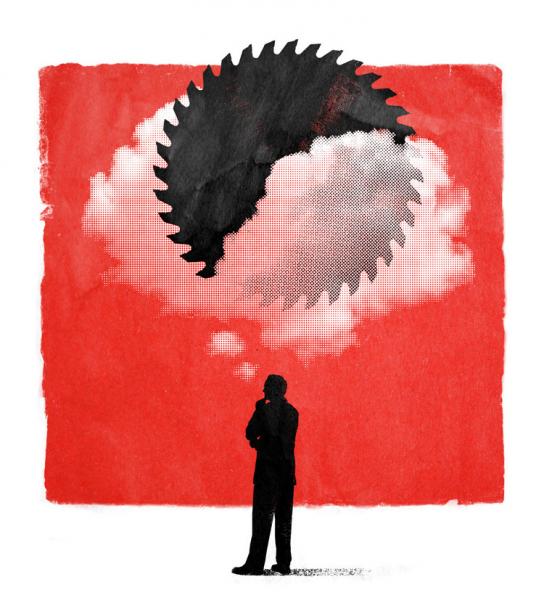 I don't feel that.
I should. I really should.
But I don't.
I've been doing this for a very long time now—this being the seemingly endless act of sending queries to agents and short stories to editors and manuscripts to book publishers and in return receiving, far more often than not, rejections that vary from the generic to the cruel to the inane to the insightful.
In the fray of all of this rejection, I can say that I've had some successes. Two novels published. Nearly thirty short stories in journals and magazines. Agents of note who signed me on and agents unknown who nonetheless committed everything they could to my writing.
None of it, though, has been what I want. I've never been reviewed in The New York Times. Never published a story in The New Yorker. Never made more than a token amount of money.
I know writers who'd kill for the successes—such as they are—that I've had. I should, in that sense, accept and be happy with what I have done.
But this is a cruel business, where moments of achievement are either very rare or very fleeting or are shared only with yourself, alone in the dark or well-lit room where you work.
My first short story was published more than twenty years ago. My first novel was published more than fifteen years after I committed to writing seriously. Two novels I've written have gone unpublished, rejected by publishing houses of every possible size.
The time has gone by more quickly than I can honestly calculate.
Why do I do this?
Two different agents that signed me up then left me in limbo for years before giving up on my writing after a mere handful of rejections. I never read more than the first fifty pages, one agent admitted after sending me a letter that said he was, immediately, dropping me from his list.
And he—like the other agent who kept my manuscript for nearly three years and finally wrote to say he'd sent it to just six editors during that time, who said this while also dropping me from his list—was a big name agent. An agent whose writers you know very well. An agent who, if you are a writer and he offered to represent you, you'd say without the slightest hesitation, Yes, of course, do whatever you want, take as much time as you need. Yes. Please, yes. I'll be having a celebratory drink in the bar, yes and yes, this is it, the one. Yes.
Yes.
Why do I do this?
The number of rejections of short stories I've written totals far more than one thousand.
One thousand No's. Some stories rejected fifty or sixty times before they were published. Other stories still out there. Other stories given up on, filed away in a folder where they will stay from now on. An inbox—and prior to that a physical mailbox—filled with form letter dismissals.
The number of rejections I've received from agents totals in the hundreds—plus the one I just received while typing this post.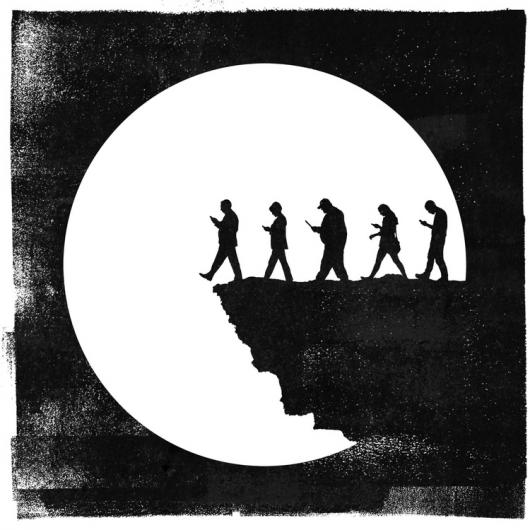 Why do I do this?
The answer is longer than I can possibly explain. The answer, in truth, is something I've never fully articulated to myself.
There's ego. That's part of it. If a writer tells you otherwise, you ought to be skeptical.
I keep writing because The Millions called my second novel remarkable.
I keep writing because a short story of mine was later picked up in one of the Best American series.
I keep writing because after more than a decade of being rejected by the North American Review, they suddenly said yes to one of my short stories.
Because Steve Almond published a short story of mine, telling me—nearly one hundred years ago, as we talked via landline between South Carolina and my first kitchen in Memphis—I told my students this is how you fucking want to fucking write.
Because a friend of one of my wife's best friends had one of his friends in San Francisco hand him a copy of my first novel and say, Dude, you need to read this book.
(That he said dude only made my joy that much greater.)
Ego. Exposure. The knowledge that there are—finally, actually, maybe, always—people out there who've read the words I've spent so much time and energy stringing together.
Maybe that's why the "email" from the agent telling me, in effect, there is no publisher for my new novel didn't depress me more. She had some kind words for what I'd written – just a few, but they were kind and they accurately captured the intent of what I had written. The agent called me talented, said my work is inventive, compared the manuscript to Kafka as she described it as a dystopian, surreal fable of sorts.
All of that made me happy. All of it, I think, is true.
Or maybe, sadly, I'm just that desperate for praise. Token praise, probably, meant simply to soften the blow of rejection.
But also I think I liked that agent's email because it was honest. The business of publishing, she has in effect said, does not have a place for me.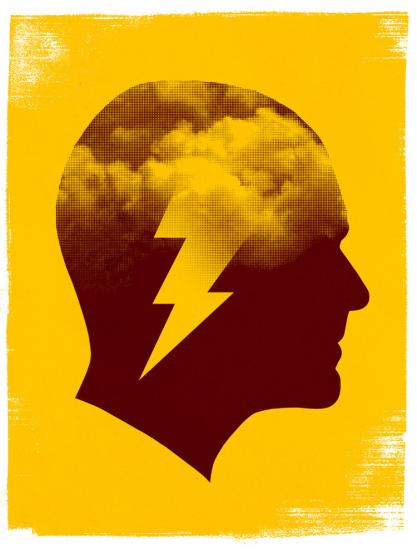 Maybe it should.
But it doesn't.
That much, at this point, is painfully clear.
Ours is not an industry that is big on fiction as social commentary, she wrote, except when cloaked in the [guise] of a commercial novel.
There's a formula behind this, a multi-layered puzzle maybe, or a maze of rooms and hallways and doorways to navigate.
Whatever the analogy, I've yet to solve it.
So I keep chasing agents for my work and publishers for my novels and editors for my stories. Another
big name agent has asked to see my new novel. An agent who's interested seems to be up and coming in the industry. There's a Canadian agent who might be a gateway to a better, less commercial, more artistically accepting publishing landscape (but who, it turns out, would reject me while I was still writing this post).
Why do I do this?
It's a thought that haunts me every day. Every time I sit down to write. Every time I receive another rejection of any sort.
But then I tell myself there are other Canadian agents.
I tell myself there are good books published all the time.
I tell myself the story, the novel, the paragraph I've just finished is certainly the best I have ever written in my life.
I tell myself there are people who have enjoyed the things I have published and who will want to read more of what I write.
If only I can find a way to get the words in front of them.