HALLUCINATE THE HOUSE, HALLUCINATE THE WOODS By Anne Barngrover
HALLUCINATE THE HOUSE, HALLUCINATE THE WOODS By Anne Barngrover
The North American Review would like to wish everyone a very special Happy Halloween Weekend. Today we have a poem featured by Anne Barngrover from issue 300.4, Fall 2015.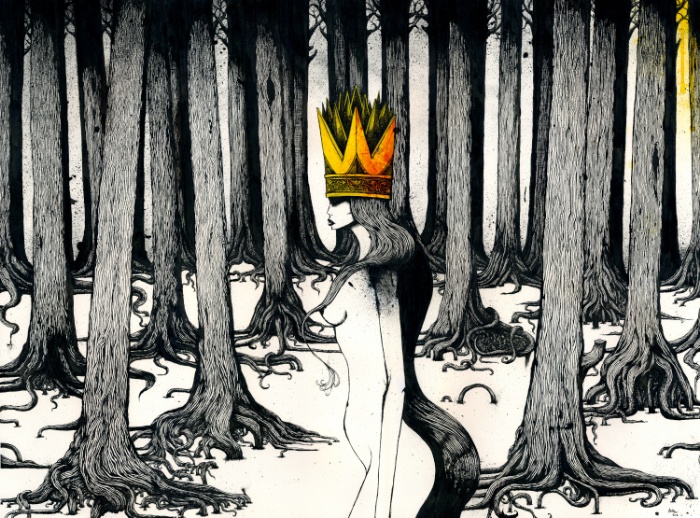 Hallucinate the House,
Hallucinate the Woods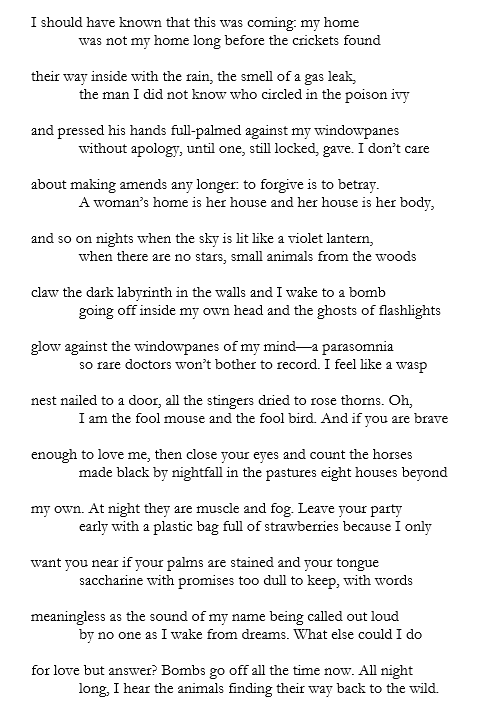 ---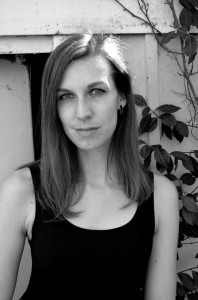 Anne Barngrover is the author of Yell Hound Blues (Shipwreckt Books, 2013) and co-author, with poet Avni Vyas, of the chapbook Candy in Our Brains (CutBank, 2014). Her poems have been published or are forthcoming in North American Review, Crazyhorse, Copper Nickel, Ecotone, Ninth Letter, Mid-American Review, Blackbird, Third Coast, and others. Anne earned her BA from Denison University, her MFA from Florida State University, and her PhD from University of Missouri, where she served as Contest Editor for The Missouri Review. She has taught classes in composition, creative writing, and literature to high school or college students in Florida, Georgia, Missouri, and Ohio. Anne currently lives in Nashville, Tennessee and is a Lecturer in the English department at Middle Tennessee State University.
---
Illustration by Anthony Ventura is an award winning Illustrator from Canada whose work has appeared worldwide in various publications, advertising and multi-media. Some Clients have included Playboy, Rolling Stone, Doritos, ESPN Xgames, Phoenix Magazine, Time Magazine (Asia), Seven Stories Press, SPIN magazine, Miami New Times, North American Review etc... Anthony is a graduate of the Sheridan College Illustration Program and lives north of a city with his wife, son and little dog Larry. Anthony's work was featured in the Communication Arts Illustration Annual in 2002 at the start of his career, and again in 2015 and 2016 after a long hiatus of entering contests. Anthony is available for freelance work as well as private commissions.
FIND US:
North American Review
1200 West 23rd Street
Cedar Falls, IA 50613
CONTACT US:
Phone: 319-273-6455
Email: nar@uni.edu