Introduction to Every Atom by project curator Brian Clements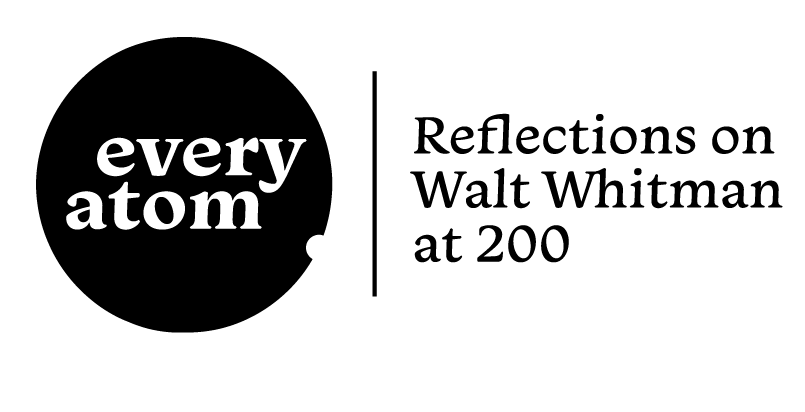 I know, I know, this is one of Whitman's best-known quotes—some people have this tattooed on their bodies—but I cannot resist its pull, the personal significance and comfort it has given me—and many, many others—through a lifetime of contradictions. In fact, picking this overused quote is its own kind of contradiction, since, as poets we sometimes feel pressure to be original, to perhaps find the hidden Whitman gem.
The quote takes what is typically a negative—contradicting ourselves—and turns it into an asset. In this particular political moment full of lying and dismissive labeling and name-calling, Whitman's words mean more than they ever have. Consolation, comfort food for those of us who feel shrunken, diminished by our powerlessness in the face of our president's intolerance, meanness, and lack of empathy—a pure meanness that I never thought our country would come to stand for around the world as it does now.
We contain multitudes. We are large. We represent a different kind of largeness. The largeness of Whitman, the generosity of his vision, taking it all in with gentle tolerance.
There is a kind of mean-spirited, cynical variety of self-contradiction that embodies our worst selves—hypocrisy, scheming, two-faced, contradictory for personal gain as opposed to the contradictory nature that allows us to accept and embrace so much diversity—in ourselves and those around us. Taking it in with an openness that defies the government of walls.
Maybe Whitman didn't quite have this in mind, or maybe he did, but like with our best writers, his words continue to resonate and inspire across the years.