Introduction to Every Atom by project curator Brian Clements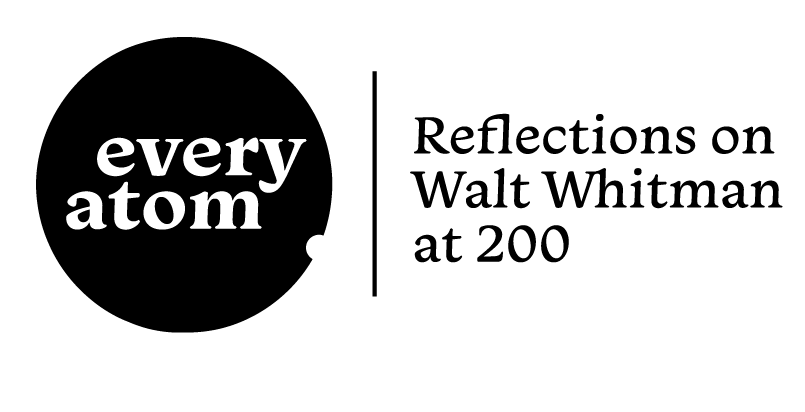 I had a dream when I was 13 years old that set the course of my life. In the dream I was watching my mother and grandmother play cards. They sat at a table with deadened eyes, and in silence passed cards back and forth to each other. They were waiting for death. They felt nothing. Because of their terror of feeling, they had numbed themselves with mindless distractions and habits. They avoided pain, and by extension, they avoided beauty. I woke from the dream wide-awake and shaking. I vowed to myself that I would not become a Card Player.
I was raised Catholic, and taught to revile the body and its desires. My mother never said the word "body." It was considered a four letter word, a blasphemy. The body was unruly, untrustworthy, and was to be treated as a burden and a target of contempt. One was too fat, too thin, too slow, too lazy, too tall, too short, too ugly, or too beautiful to be authentic, although authenticity itself was not prized. One's functions must be regulated, and inspired exasperation and disgust.
The soul was another matter: it was an entity to be turned over to the Church for further flagellation. The soul was stained from birth, in need of punishment, prone to evil and riddled with mortal, self-inflicted injuries.
There was no escape in life—not to the desires of body, not to the yearnings of the soul. But I found an escape outside those two intractable and tortured halves of my self in art and music. Then I discovered that the art and music actually resided in both my body and soul and flowed one to the other, not separate, but in dialogue and embrace. I first began to heal, then to reject the suffocating veils of doubt, shame and loathing I had been instructed to embrace.
Whitman knew the mortal danger of allowing oneself to grow numb to our natural longing and to our essential connection to the rest of humanity and to nature. He entreated us to revel in both the body and the soul, to feel the spark and flow of real Life from one to the other, not separate, not divided, neither impure or contemptible, but greater than God Herself.
Whitman reminds me, over and over, that my body and soul are the source material of the infinite. Bodily desire leads to enlightenment. Spiritual yearning is outside the purview of the Church; it is the native language of the soul. To be awake, alive to our senses and inner life, and in sympathy with ourselves and all of humanity, preserves us from the fate of the Card Players.