Who are you and what do you do?
I'm Jeff Rindels; Artist, Art Educator in the Bay Area.
Why do you do what you do?
It just seems right to do, and I've done a lot of things in my life. I credit those "other things" informing what I do now . . . house painter, laborer, life insurance salesperson, custodian, in-home care attendant, field worker all come up while doing art and/or teaching art. It's a blue-collar approach towards making work; to grind grind grind and work through roadblocks, ennui, and cliches.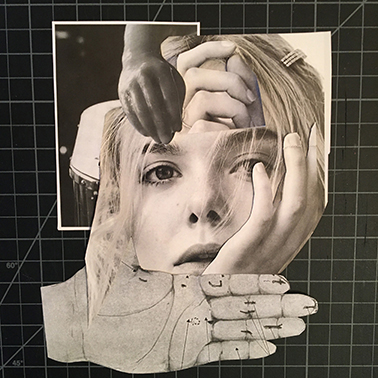 How does it feel, as an artist, to have your work published in a literary magazine?
There's legitimacy there. For a long time, I was told I couldn't make a living as an artist, and gradually I shook that off, so when this happened it was refreshing.
What is your process for a piece?
Usually, the images dictates the process: What are the actions, colors, location, era . . . I'm interested in what's embedded and then unpacking that, rearranging and then putting it back together thereby shifting the intended narrative, or what I perceive as the narrative. They're little puzzles for me to get stuck on and then solve.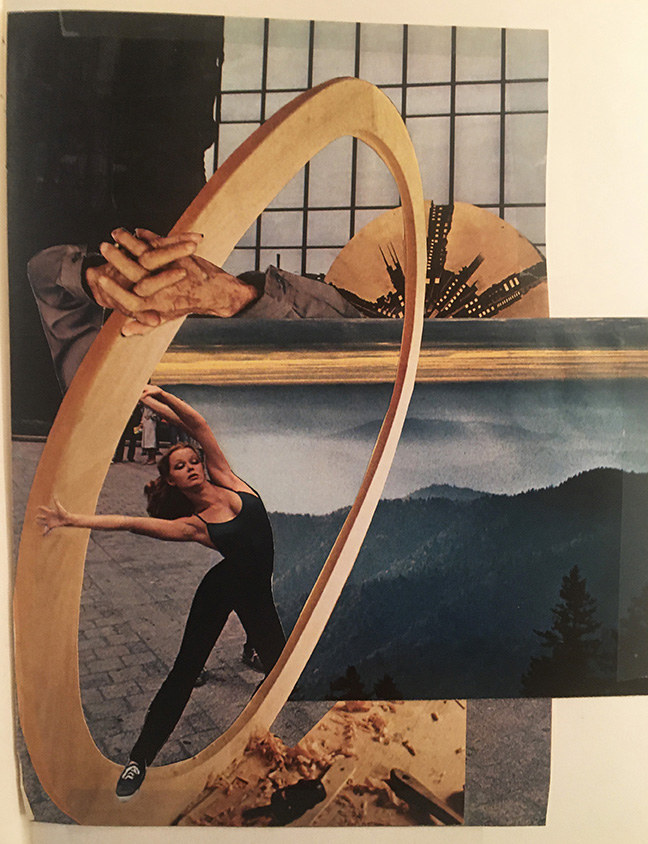 What is your dream project?
Just to have a studio, make work, and send art cards out to my friends.
How do you promote your work? How do you reach your audience?
There's a website that I upload images of art cards mailed out. I don't seek out galleries because it's elitist, and I am skeptical of the scene, even though I went to art school, teach art, and want those things for my students.
When, if ever, do you know a piece is finished?
Intuition or boredom.
You said on your website that music is integral to the piece you work on. How does music help shape the art? 
If anything, it gave me permission to be an artist. There's a whole section of work about Kurt Cobain, and as a teenager in the 90's he was essential in my "breakthrough" as seeing myself as creative, sensitive, and having something to share. The other aspect is the emotional tug that music provides, so putting on certain genres may dictate how the work is.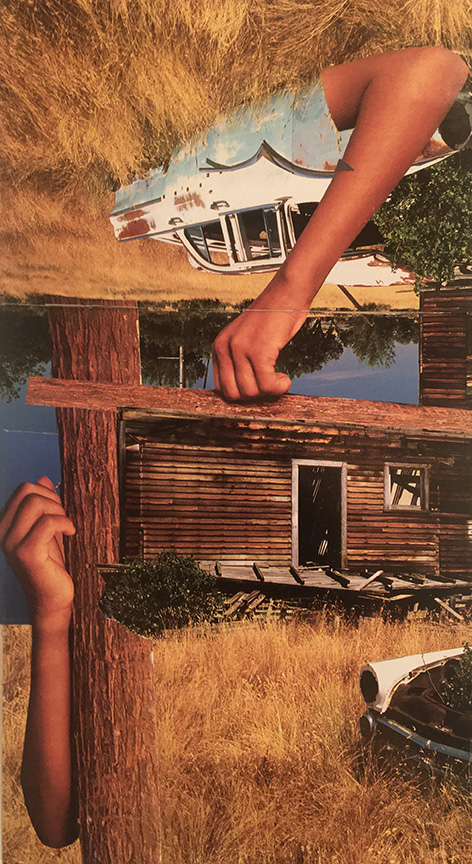 What would you say to convince someone that you are not an alien imposter?
It's best if they think I am.
To learn more more about Jeff Rindels, check out his website http://www.jeffrindels.com/