So, after responding on impulse to an online notification from Murphy Writing of Stockton University, New Jersey, my husband and I found ourselves on a train to North Wales in the July 2018 heatwave for a week-long writing retreat near Caernarfon (pronounced Carr-navon in Welsh), struggling with luggage full of the totally superfluous bad-weather clothing on the to-bring list. We duly arrived at Trigonos, an idyllic 18-acre estate overlooked by Snowdon, Wales's highest mountain. The venue had no televisions, limited mobile signals and no nearby shops or hostelries as diversions for diffident writers!  We met our 22 diverse fellow-participants and three instructors including Peter Murphy, the organization's founder, over a delicious supper of home-grown organic produce. Curious sheep congregated outside the French windows of the dining room, not surprisingly in a country of only 3 million people but 11 million of the genus ovis.
Each day began with five minutes of freewriting on such disparate topics as fear, bad habits, and Hiraeth, a Welsh word which translates roughly as nostalgia, or longing for a home you cannot return to. After this "warm-up," there were sessions on specific aspects of writing such as the use of metaphor or the creation of effective dialogue, as well as discussions of Welsh-themed readings. Afternoon excursions and evening performances of poetry and music by local artists expanded our knowledge of the local culture and enabled us to socialize with our fellow writers.
We were encouraged to add a Welsh flavor to our writing. ("Include a dragon" was one suggestion which resulted in some hilarious stories, including one in which the neighbors objected to the outrageous antics of the next-door pet dragon, finally calling the local constabulary!) Peter advised us to use the week as an opportunity to experiment with different genres and styles. The results were read and discussed in small workshops of seven to eight people (though the hapless writer was forbidden to respond to comments!)
While we willingly embraced the daily dissections of our work, does such a method in fact aid one's creative output? In fact, we were actually following the precepts of one theorist on the benefits of collaborative learning in creative writing, the social and cultural psychologist Vlad-Petre Glăveanu. He contends that creativity stems from connections between the writer and his/her environment, community and culture.  In a framework of four components, he proposes the study of the relation between each as it appears in the creative process, in which Self is related to Other and the process links both new vision and prior experience.
Thus, a writer may, working alone, think of a topic for a creative work based on personal experience, but also ask questions such as: What aspects of this topic make it relevant to others? What universal element is contained? To paraphrase Glăveanu's collaborative framework, one's creations are revised by the self/creator according to feedback from the Other/community, and innovation tempered by memory. In other words, the practice of turning experience into a creative work can be stimulated by the involvement of others within a given social setting. For us, interaction paved the way for constructive changes, especially as the bonding process increased our receptivity to our co-writers' comments and reduced the perceived risk of sharing our work.
In most cases, then, the collaborative experience can be highly motivating, leading to the confidence and discipline required to make writing a regular habit – as indeed the retreat had proved. The camaraderie of the week was one of the most valuable aspects of the experience. As we said our goodbyes on the station platform, I think we all agreed that we had gained new friends, lost most vestiges of writers' block and, even more important, had fun in the process. Vlad-Petre would have been proud of us!
---
This post was adapted from "The Cultural Psychology of Creativity and the Writing Retreat: A Case Study," a presentation at the North American Review Writing Conference on April 21, 2019.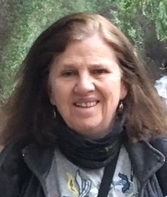 Rosalind Buckton-Tucker has held the post of Assistant Professor of English at the American University of Kuwait since 2013. She studied at King's College, London, and the University of Leicester, UK, and holds a PhD in American Literature. Her main research interests are 20th century British and American Literature, travel literature and the pedagogy of literature and creative writing, and she has published a variety of articles and book chapters in these fields as well as presenting numerous papers at international conferences. She has previously taught in Iran, the United Arab Emirates, Cyprus and Oman, and has also worked as a freelance journalist and editor in the UAE and Oman. She enjoys writing fiction, memoirs and articles on travel and mountaineering.