Wyatt Townley discusses her poem "Striptease," first featured in issue 291.2, Spring 2006. It was a finalist for the James Hearst Poetry Prize.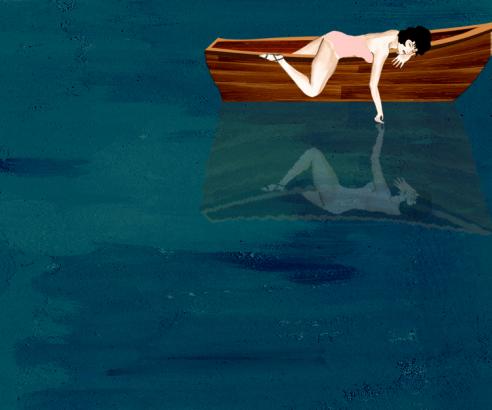 You never know where a poem is going to lead, down the page or across the country. Since NAR published my poem, "Striptease," three things have happened: 1) it was included in my next book, The Afterlives of Trees, 2) I became the Poet Laureate of Kansas, and 3) a New York choreographer and a Minnesota dancer, together with a McKnight grant, premiered the resulting dance, "Striptease" in Minneapolis. Here's a link to the choreographed version by Lane Gifford — who took the poem in directions I hadn't imagined: https://vimeo.com/132145046.
Despite its charged title, "Striptease" explores themes of reduction and release, reflecting the poet's process. Michelangelo takes away everything that isn't the sculpture. The poet removes whatever isn't the poem.
Dance is like that; so is yoga. Physical training is at least as much undoing as doing. As we connect mind and body, we learn to release whatever's in the way — gritting teeth, locked jaw, crunched spine — whatever's not essential to the motion at hand. An interior stripping.
Life is like that. Over a lifetime, we gradually let go of the unnecessary, what doesn't work or may be working against us, all the while losing our hair and ultimately shedding our skin. Like the cicada, maybe it's only after we abandon the shell that we can be heard.
---
"Striptease"
It takes a lifetime
to shed our skin.
Take a lesson:
The snake slides out
the maple shakes off its propellers
and hair by hair we follow
like Hansel and Gretel
dropping what we can.
The cicada sings
only after leaving
its shell on the tree
just as the poem
unwinds down the page
losing its earrings,
its shoes on the stairs.
---
Illustration by: Gigi Rose Gray is an illustrator born and raised in New York City where she received her BFA in illustration from Parsons New School for Design. She now resides in sunny Los Angeles. Her works are inspired by the grace and elegance of women, mid-century design, french renaissance interiors, the colors olive green and mustard yellow, dreams, cypress trees, Greco-Roman art, and nostalgia.