Introduction to Every Atom by project curator Brian Clements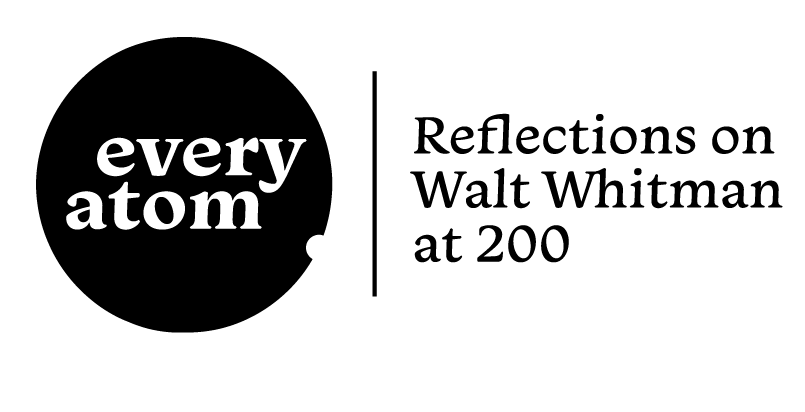 And that a kelson of the creation is love
A few years ago while on sabbatical in Johannesburg, South Africa, I tutored a small group of children, ages 10-17, who had been badly burned in shack fires as infants, toddlers, or adolescents. Their injuries were serious: missing fingers and toes (one amputated leg), and disfiguring burns to faces, scalps, and torsos. Despite their scars and pain, the children were joyful and resilient. They lived together at a non-profit organization called Children of Fire.
Twice a week I helped the children develop their writing. One afternoon I decided to use "Song of Myself" to inspire them to "sing themselves"—to write what they loved about themselves and their lives. After I read excerpts from "Song of Myself," they wrote their own "songs," using lines from Whitman if they liked.
Dikeledi, a quiet, sweet 10-year-old girl with burns to head, hands, and feet, seemed to find her voice in and through Whitman. An aspiring singer, she read to us her "Song":​
I celebrate myself, and sing myself
I love myself as I love the world
But I do not talk of the beginning and the end.
And for me I always want to be free but the world is like that no one can be free like a bird.
I care about myself, and I can sing and dance.
And one day I will be on stage singing like an angel.
I have practiced so long to learn to read and
now I am writing a poem about myself . . .
This world is yours don't be scared.
No one is dissatisfied, not one is demented with the mania
of owning things,
Not one kneels to another, nor to his kind that lived thousands of years ago,
Not one is respected
or unhappy over the whole earth.
And I am telling you this earth God made it for us.
And I know that the hand
of God is the promise of my own,
And I know that the spirit of God is the brother of my own.
And for me to be a singer I have to work hard for that
and I could be a singer with the help of God.
And a kelson of the creation is love!
I               LOVE MY SELF
AS I LOVE GOD.                              I Love The World.
Two weeks later I drove Dikeledi and two other girls to Baragwanath Hospital in Soweto to visit one of their peers, a 6-year-old boy recovering from arm surgery. I stood back and watched as the girls, themselves bearing the scars and bandages of their burns, read to him, stroked his head, spoke quiet words of comfort to him in Xhosa, and gave him sweets, reminding me of Whitman's visits to injured soldiers in Civil War hospitals.
That day, watching these children comfort one of their own, I saw that for Dikeledi and her friends "a kelson of creation is love." I think of these children now when I read that line. I imagine Walt would like that.